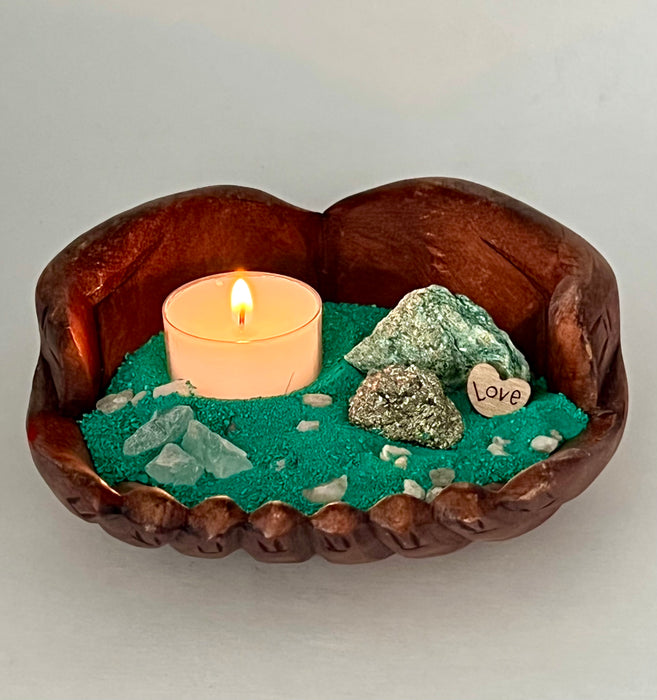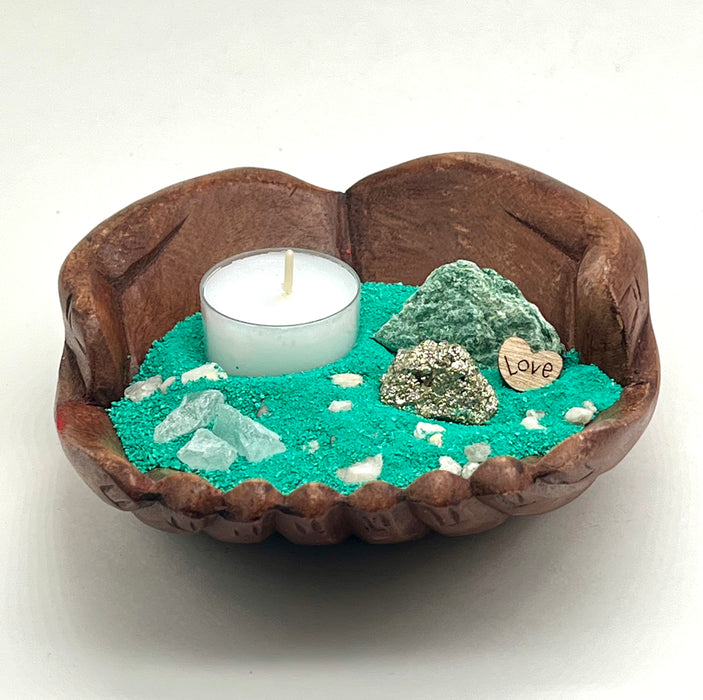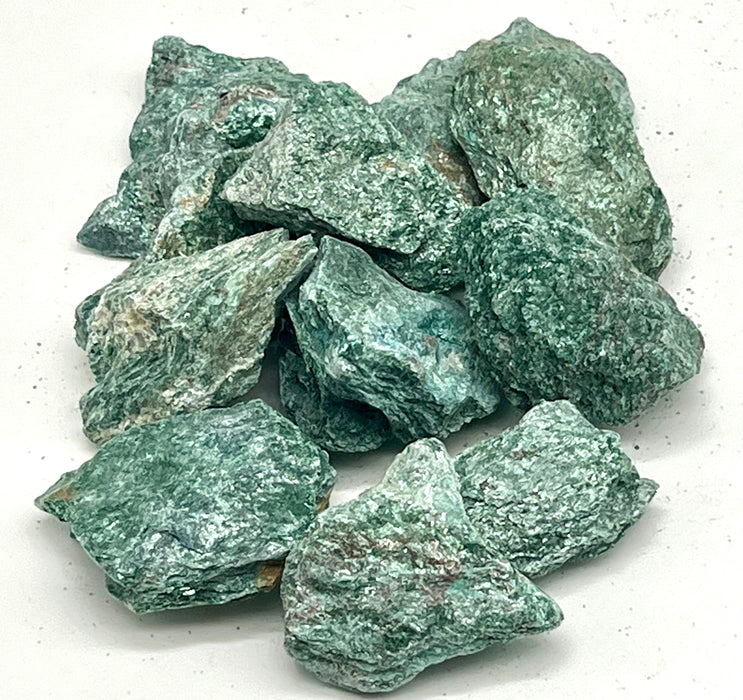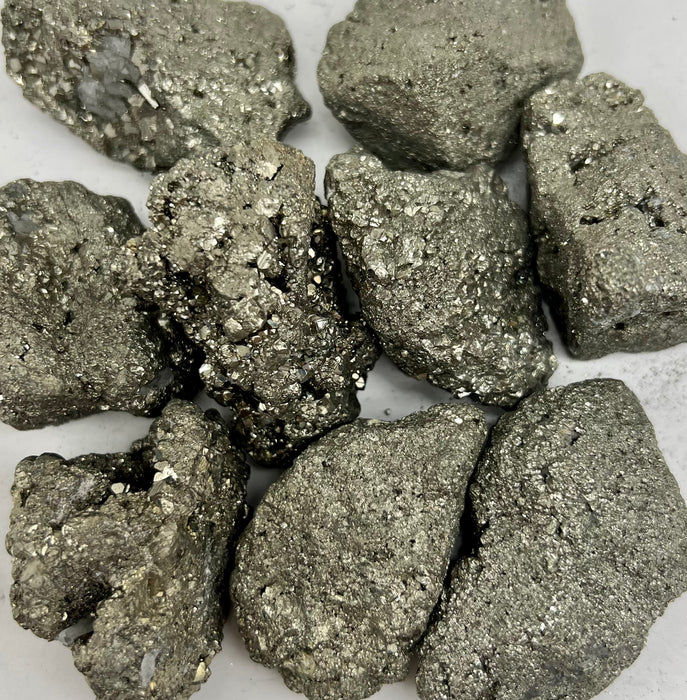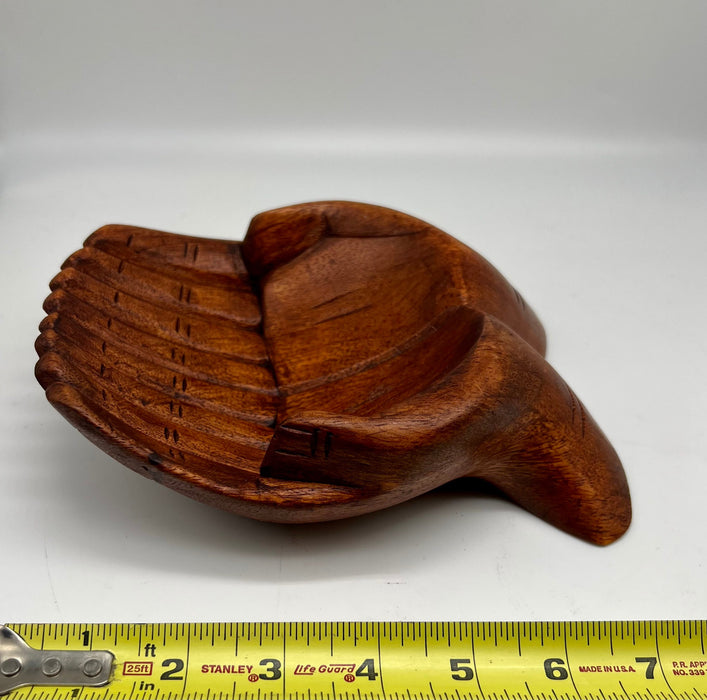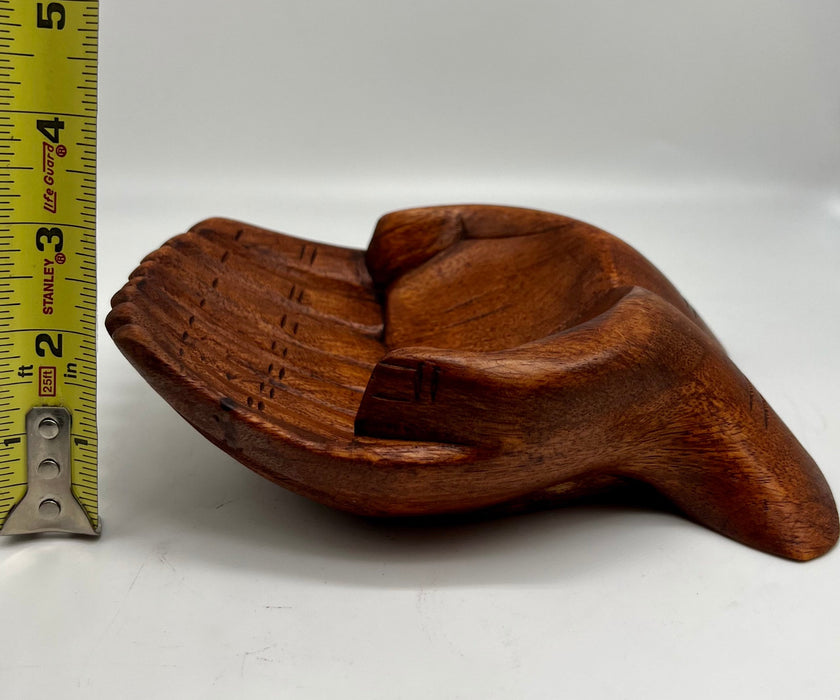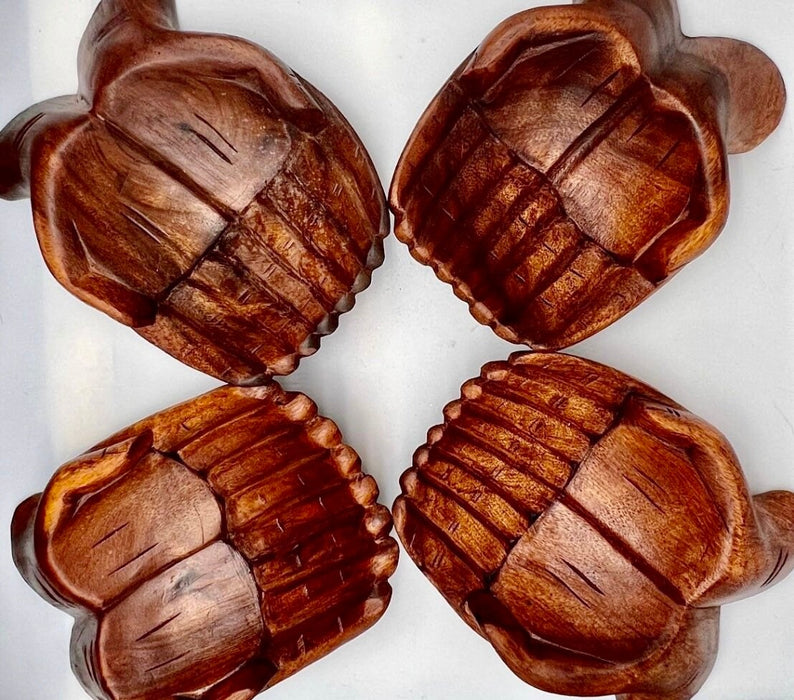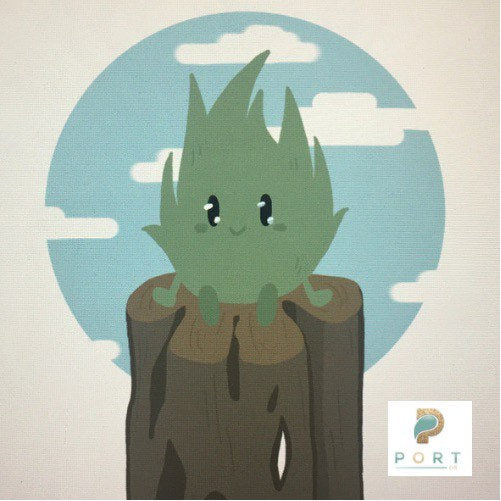 Hand Carved Wood Hands Tea Candle Holder - Natures Elegance with Fuchsite, Pyrite Gold, Sea Glass, Love Charm, Pebbles, and Turquois Sand
Elevate Your Coastal Ambiance with Hand-Carved Wooden Hands Tea Candle Holder
Discover the artistry of coastal aesthetics embodied in our hand-carved wooden hands tea candle holder. This exquisite piece is a testament to nature's elegance, drawing inspiration from the beach, coastal living, and nautical charm.
Key Features:
• Natural Beauty on Display: This charming holder showcases the intrinsic allure of Fuchsite and Pyrite Gold raw stones, alongside delicate sea glass pieces in tranquil shades of blue. It's a harmonious blend of coastal elements that complements any decor.
• Elegant Accents: Adorned with a small love wood chip, pebbles, and turquoise blue sand, this creation adds a touch of elegance to any setting. Light a tea candle within, and watch as it casts a warm and inviting glow.
Indoor Styling with Nature! It's a Lifestyle.
Approximate Dimensions:
2" Height
5" Width
7.5" Long
INCLUDES:
Hand Carved Wood Hands
Tea Candle (Non-Scented)
Fuchsite Raw Stone
Pyrite Gold Raw Stone
Blue Sea Glass Pieces
Small Love Wood Chip
Pebbles
Turquoise Blue Sand
***May vary by .5 inch***
100% Natural Wood
100% Nature Inspired
100% Made with Love