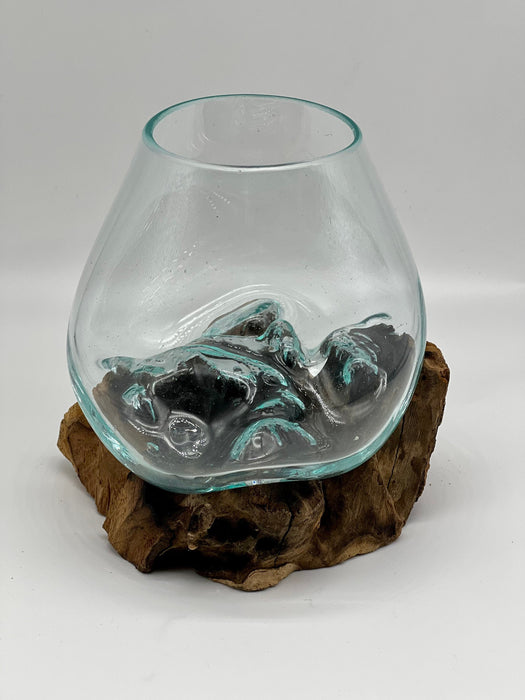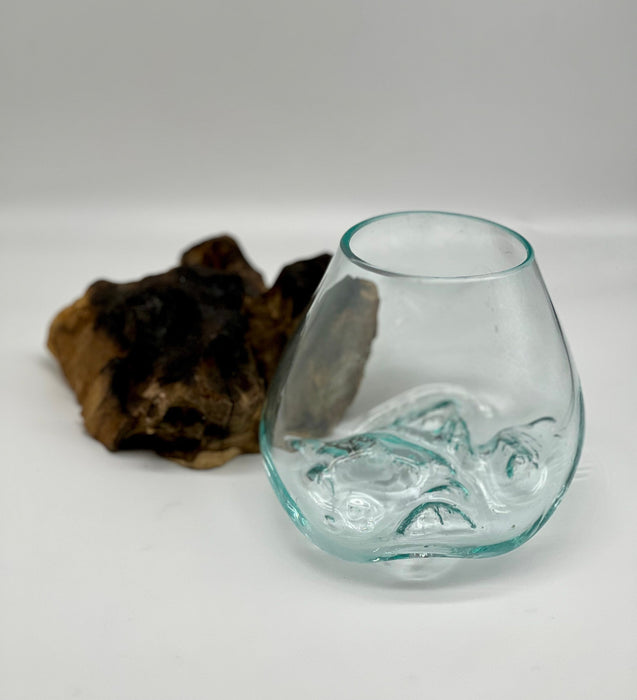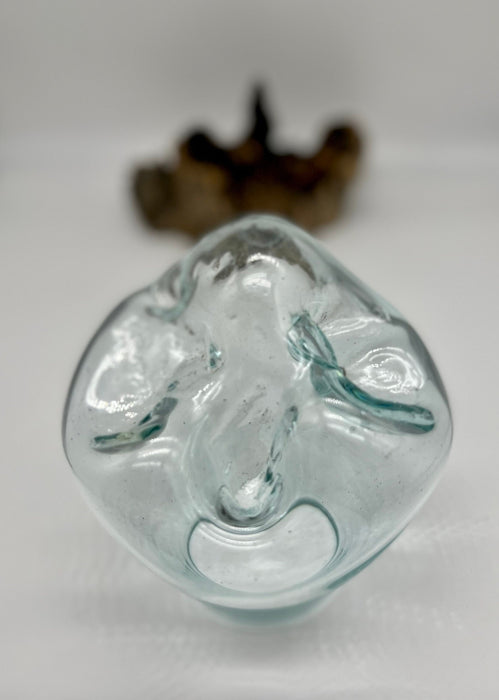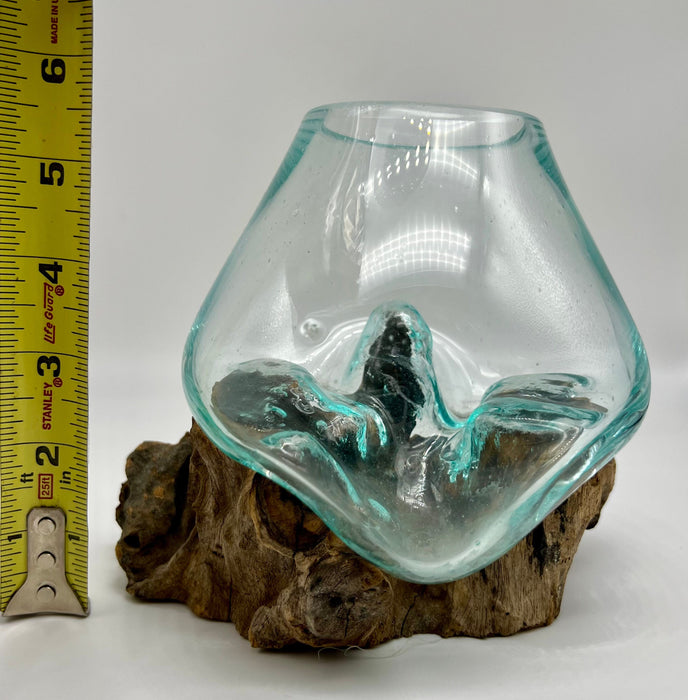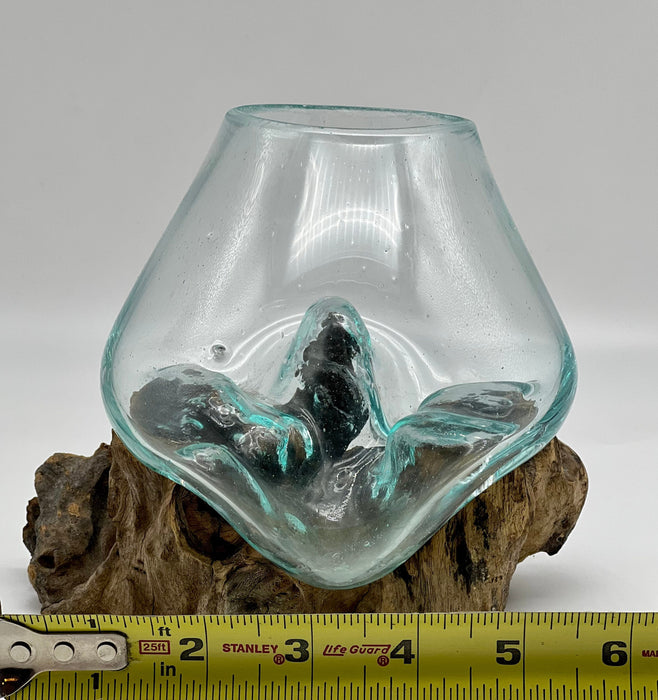 Hand-Blown Glass Melted Over Gamal Wood - 6x6" Two-Piece Handcrafted Set - Glass + Wood Base
by Port Dr
Our Hand-Blown Glass Melted Over Gamal Wood Set is a stunning two-piece display, with a 6x6" handcrafted glass piece melted over a natural gamal wood base. These sets are unique and one-of-a-kind, as each piece is handmade by skilled artisans. The combination of the hand-blown glass and natural wood creates a beautiful and elegant piece that will add sophistication and style to any room. This set is perfect for use as a centerpiece or as decoration on a mantle or bookshelf. 
Includes the following:
- 1 Hand Blown Glass Set with Wood Stand
Approximate Opening Diameter: 2-3"
Approximate Size: 6wx6h" (Width and height may vary between 1-2 inches)
Each glass and wood piece vary in shape. The display shown, is one of many variations we carry in stock. All unique and one of a kind, no two are the same.
***Bubbles/ripples, and minor imperfections are a normal result of the hand blown process***
100% Handcrafted
100% Nature Inspired
100% Made with Love