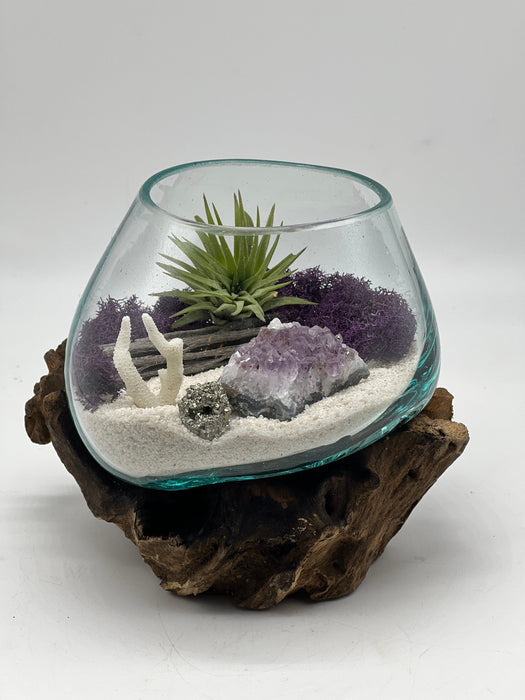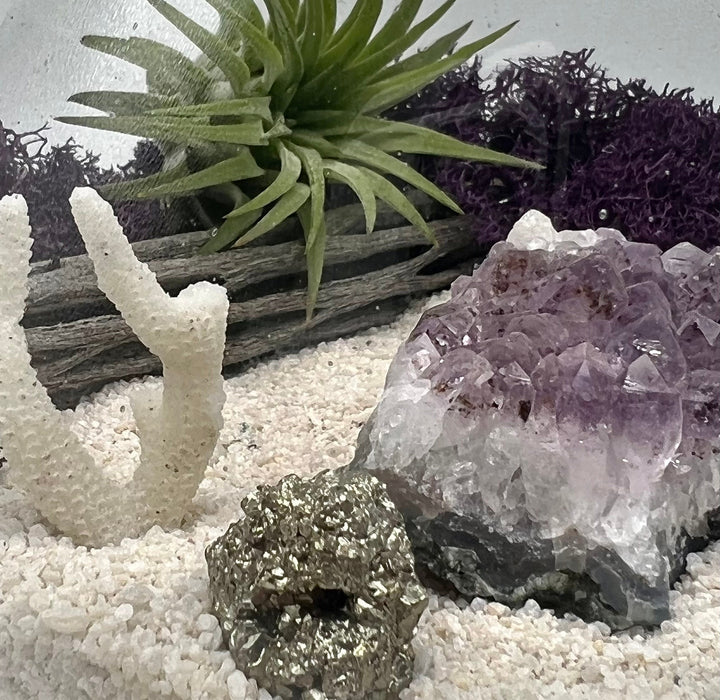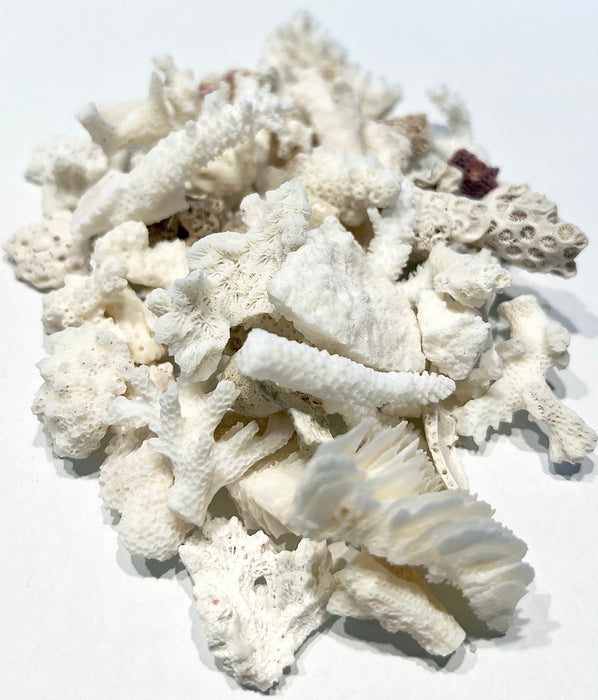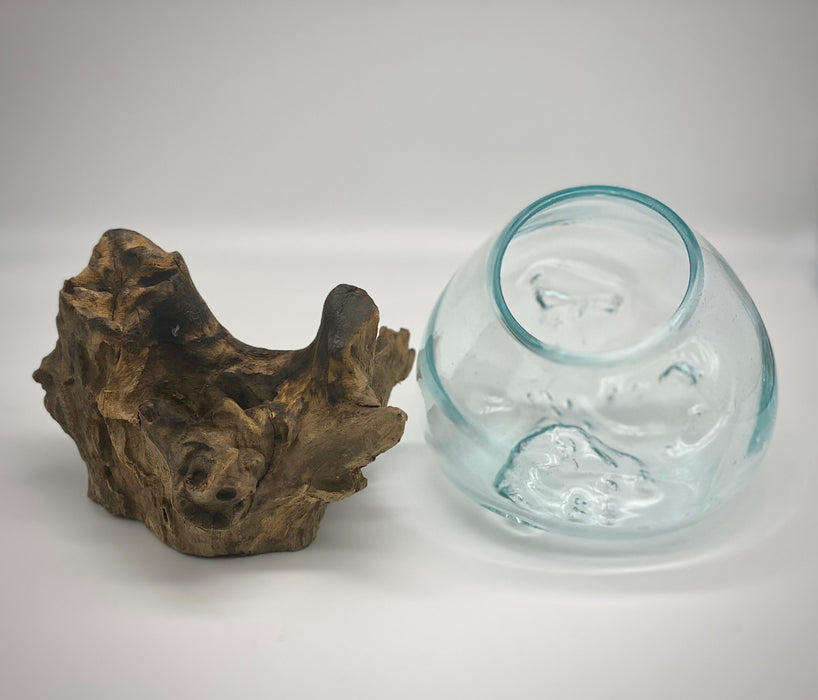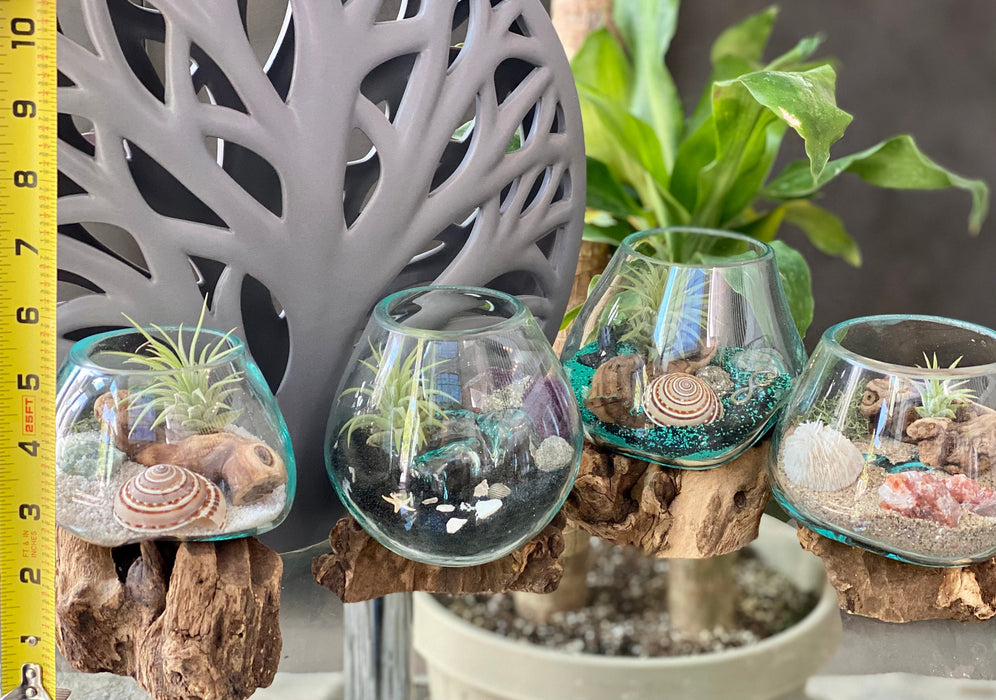 Genuine Amethyst Crystal Air Plant Terrarium, Hand Blown Glass DIY Terrarium Kit, Seascape Design with Coral, Glass Plant Centerpiece
"Amethyst Cove" Air Plant Terrarium DIY Kit. Hand blown glass melted over gamal wood, custom made by Bali artisans & designed by Port Dr. A beach theme design with blown glass terrarium mixed with a variety of natures finest creations. Each design will include a combination of an air plant, flower, shells, rocks and/or crystals, driftwood, pebbles and/or preserved moss.
These pieces were created to bring nature indoors, with a beach serenity ambience. A great coastal style decor perfect for table accents, shelves, desks and more. It also makes for great gifts, and easy to care for!
Each display is unique and one of a kind, no two are the same.
TERRARIUM KIT INCLUDES:
• 1 Hand blown glass melted over gamal wood set
• 1 Air plant
• 1 Amethyst crystal
• 1 Pyrite crystal
• 1 Coral piece - Shape and size vary
• 1 Cholla wood
• Sand - White
• Moss - Purple
• Assembly and care instruction card
SPECIFICATIONS:
• Approximate Opening Diameter: 2-3"
• Approximate Size: 6wx6h" (Width and height may vary between 1-2 inches)
DISCLAIMER:
Each glass and wood piece vary in shape. The display shown, is one of many variations we carry in stock. Bubbles and/or ripples, and minor imperfections are a normal result of the hand blown glass process.
100% Handcrafted
100% Nature Inspired
100% Made with Love