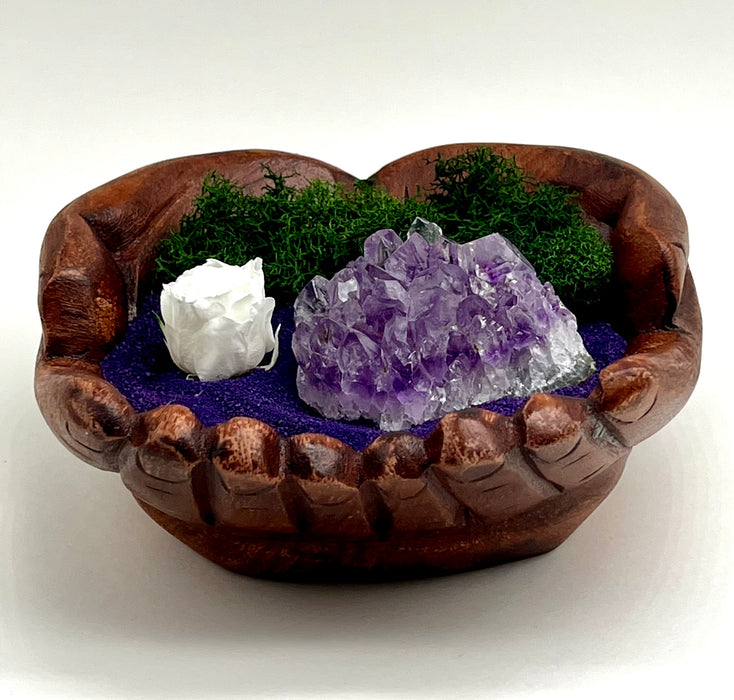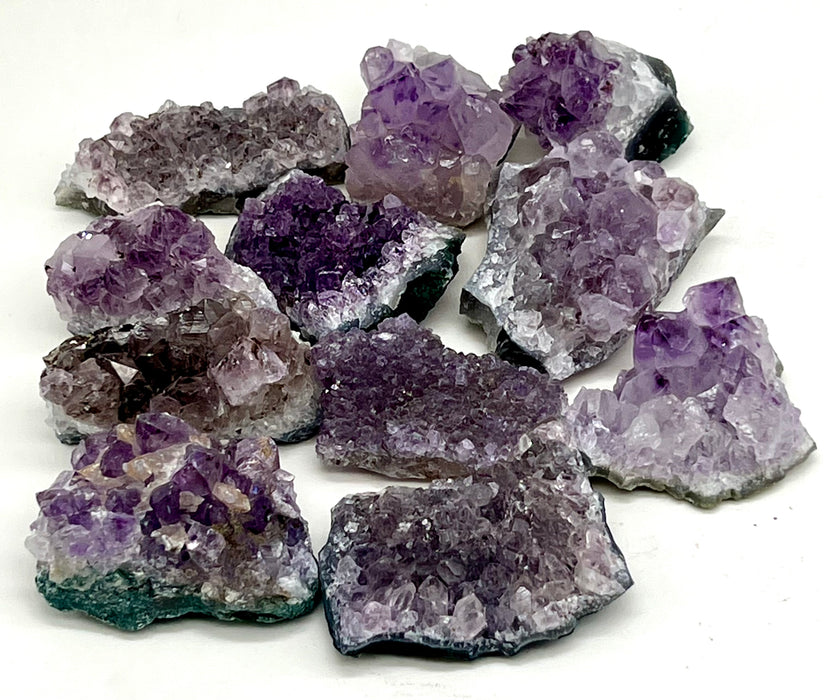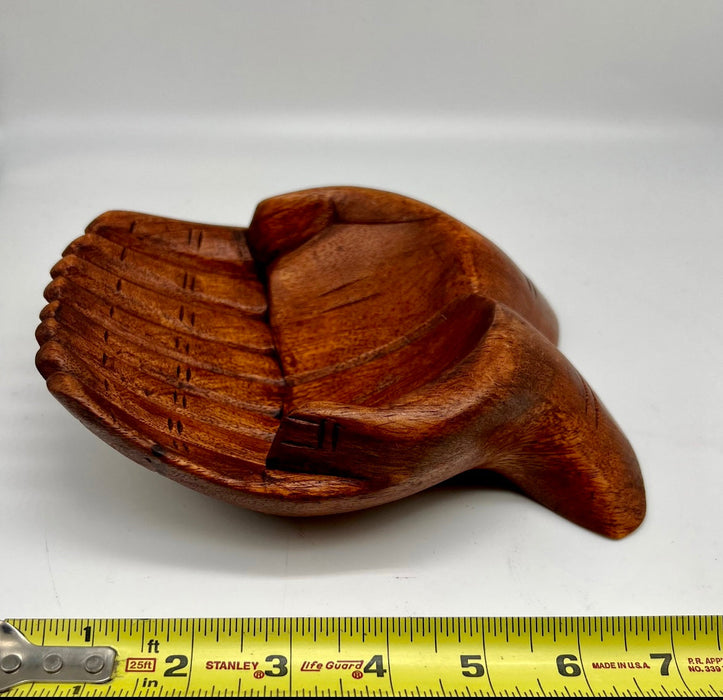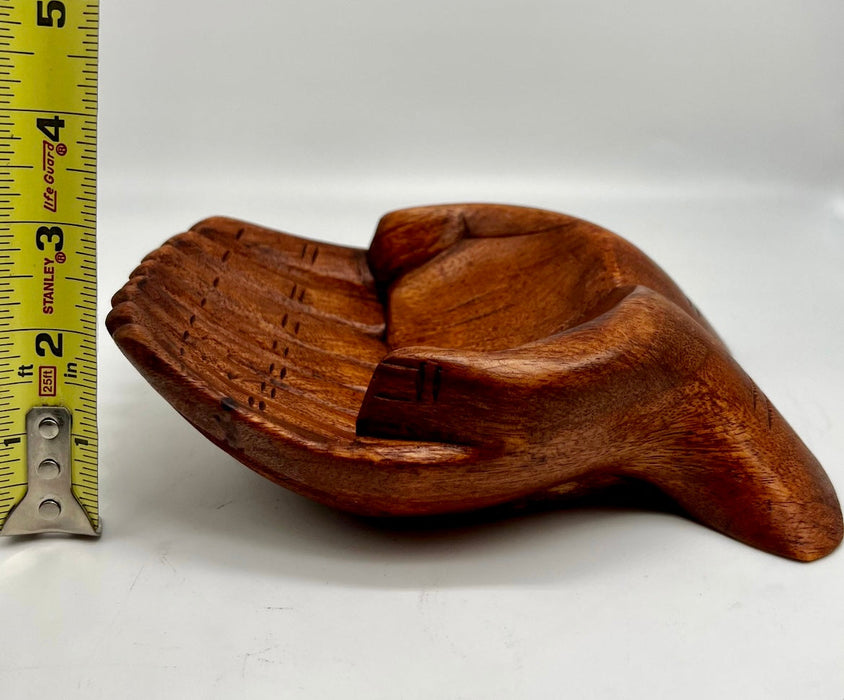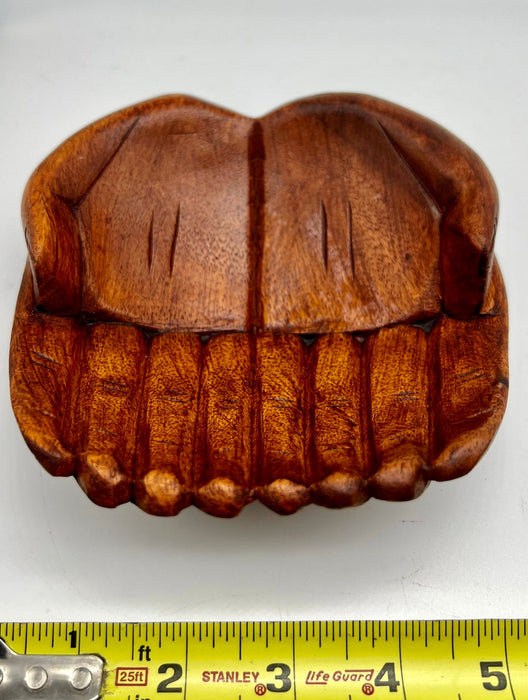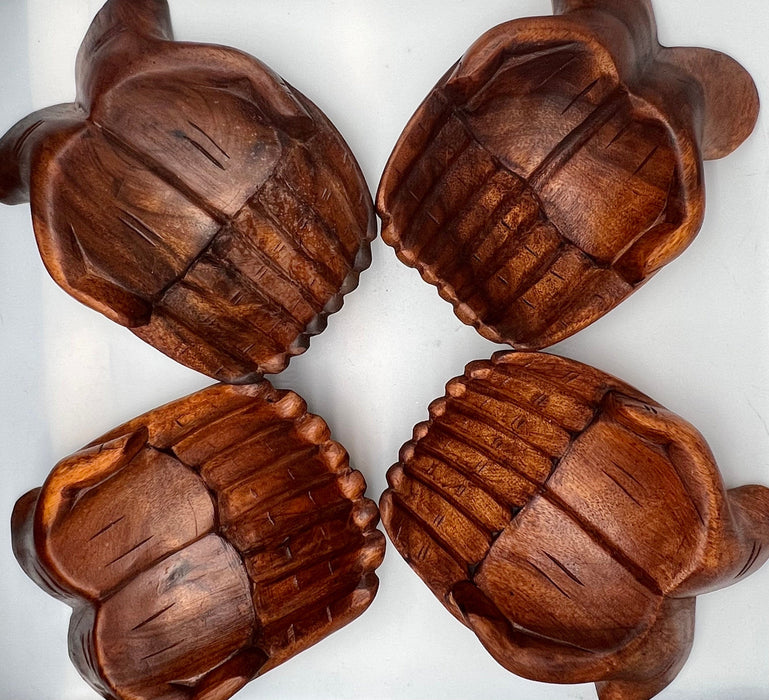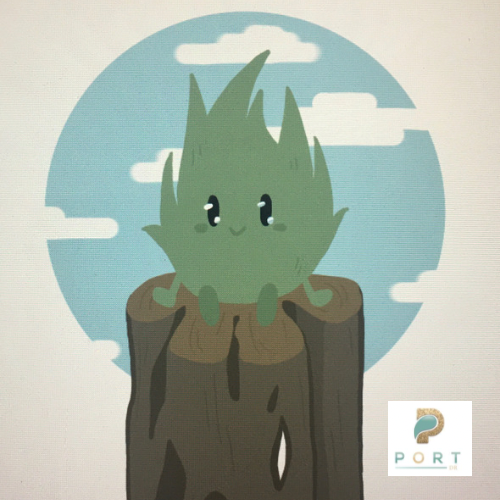 DIY Nature-Inspired Coastal Wood Decor with Purple Amethyst - Unique Home Accents
Enhance your living space with the soothing presence of wood, the vibrant colors of amethyst, the delicate charm of a rose, and the calming allure of moss.
Whether displayed on a shelf, table, or as a desktop gift, this creation exudes tranquility and a deep connection to the natural world.
Approximate Dimensions:
Height: 2 inches
Width: 5 inches
Length: 7.5 inches
What's Included:
Hand-Carved Wood Hands
Genuine Purple Amethyst Crystal
White Preserved Mini Rose
Purple Sand
Green Preserved Moss
DIY Instructions
Please note: Dimensions may vary by up to 0.5 inches due to the handcrafted nature of this item.
Experience the beauty of:
100% Natural Wood
100% Nature Inspired
100% Made with Love