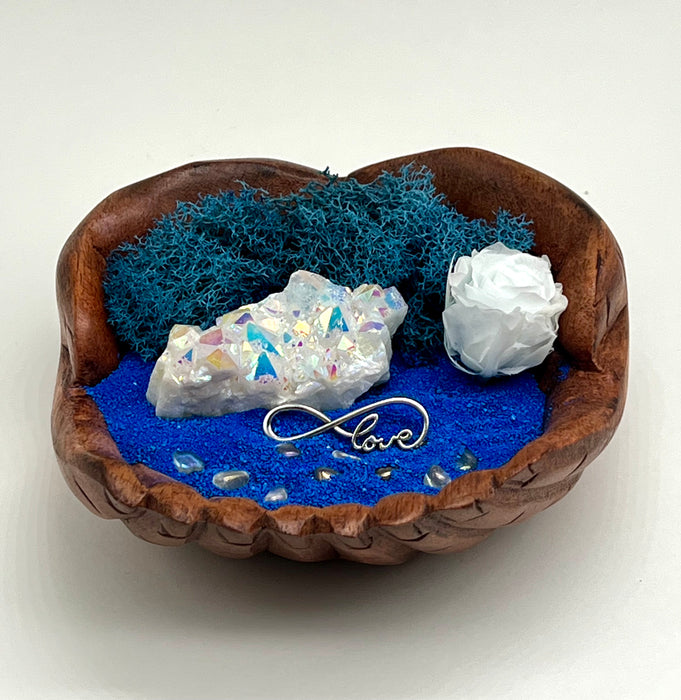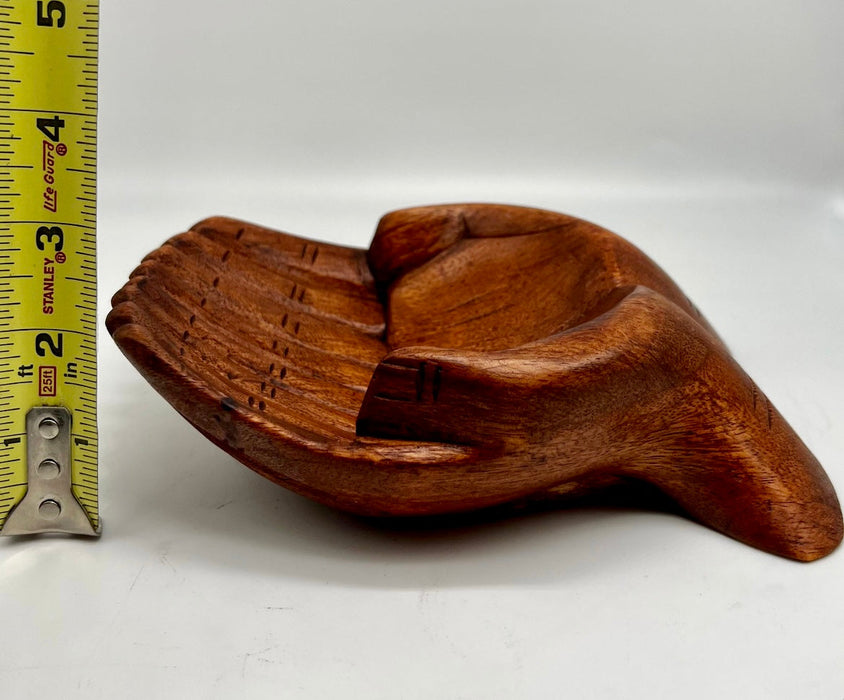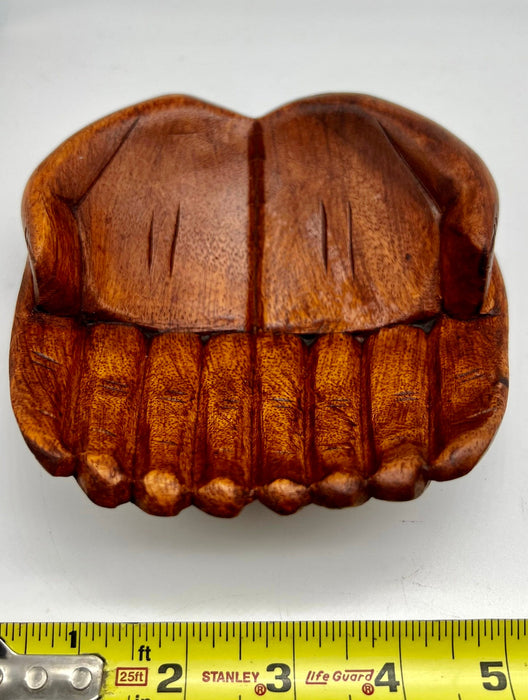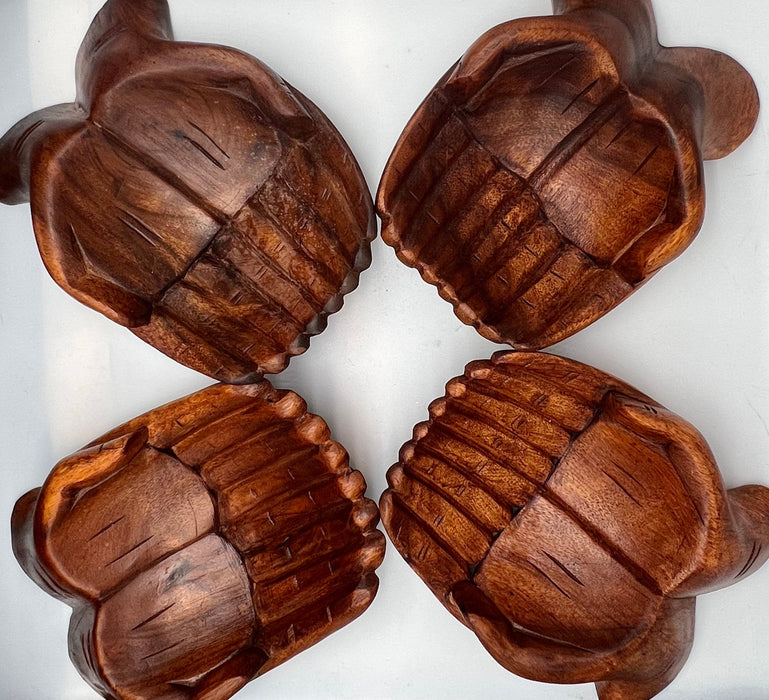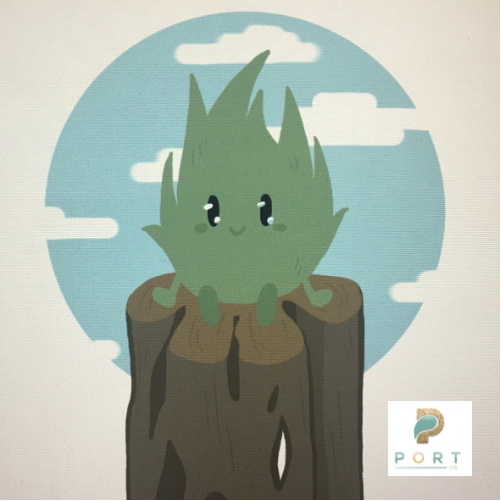 DIY Nature-Inspired Coastal Wood Decor with Angel Aura - Unique Home Accents
Perfect for enhancing your living space or as a unique gift for someone special. Embrace the beauty of nature and crystal energy with this thoughtfully curated collection:
1. Hand-Carved Wood Hands: Crafted with precision, these wooden hands exude artistry and craftsmanship, adding a touch of elegance 
2. Genuine Angel Aura Crystal: Experience the mystical allure of this authentic Angel Aura Crystal. Its iridescent beauty will captivate and energize your surroundings
3. Light Blue Preserved Mini Rose: Delicate and charming, this preserved rose in light blue brings a natural and romantic touch to any setting
4. Angel Aura Pebbles: These mesmerizing pebbles, adorned with Angel Aura, create a soothing and enchanting atmosphere
5. Blue Sand: Dive into tranquility with the serene beauty of blue sand. It adds a calming touch
6. Blue Preserved Moss: This preserved moss in shades of blue adds a natural and refreshing element to your space
Combine these elements to craft a harmonious and visually captivating display. 
Approximate Dimensions:
Height: 2 inches
Width: 5 inches
Length: 7.5 inches
What's Included:
Hand-Carved Wood Hand Bowl
Genuine Angel Aura Crystal
Light Blue Preserved Mini Rose
Infinity Love Charm
Blue Sand
Angel Aura Pebbles
Blue Preserved Moss
DIY Instructions
Please note: Dimensions may vary by up to 0.5 inches due to the handcrafted nature of this item.
Experience the beauty of:
100% Natural Wood
100% Nature Inspired
100% Made with Love