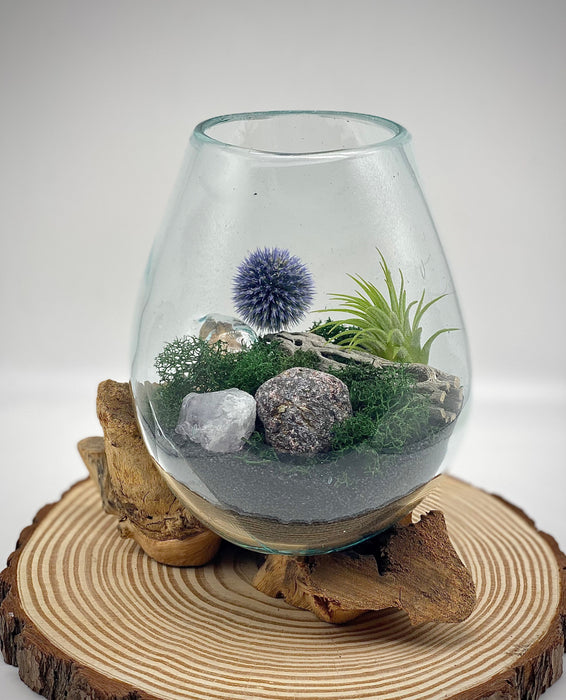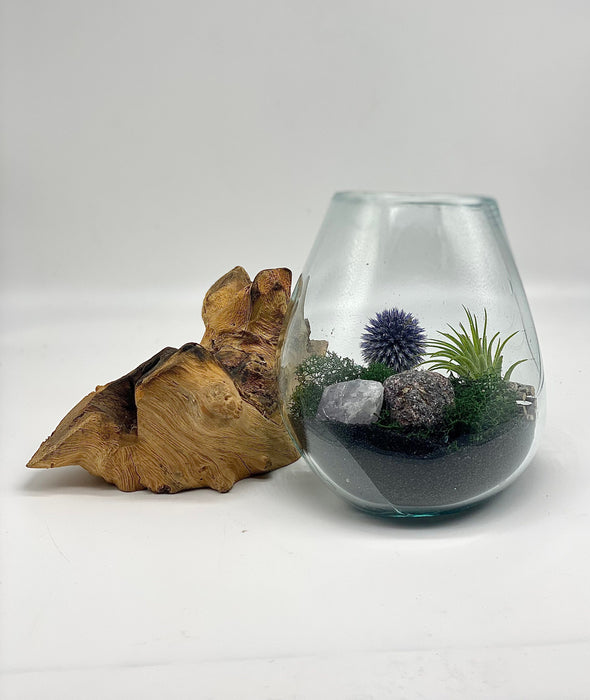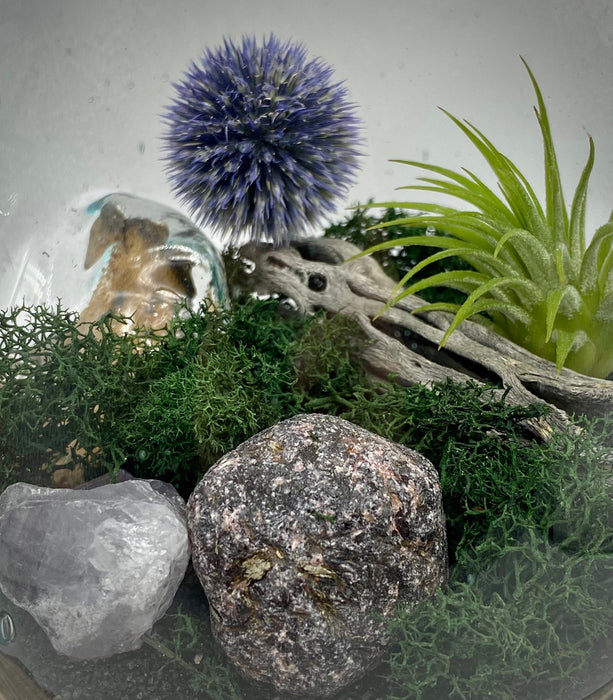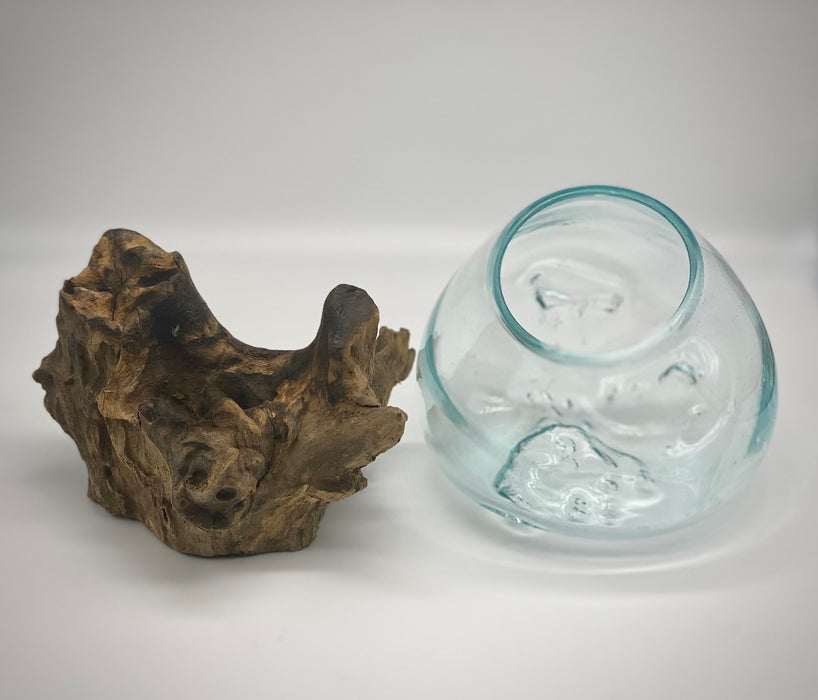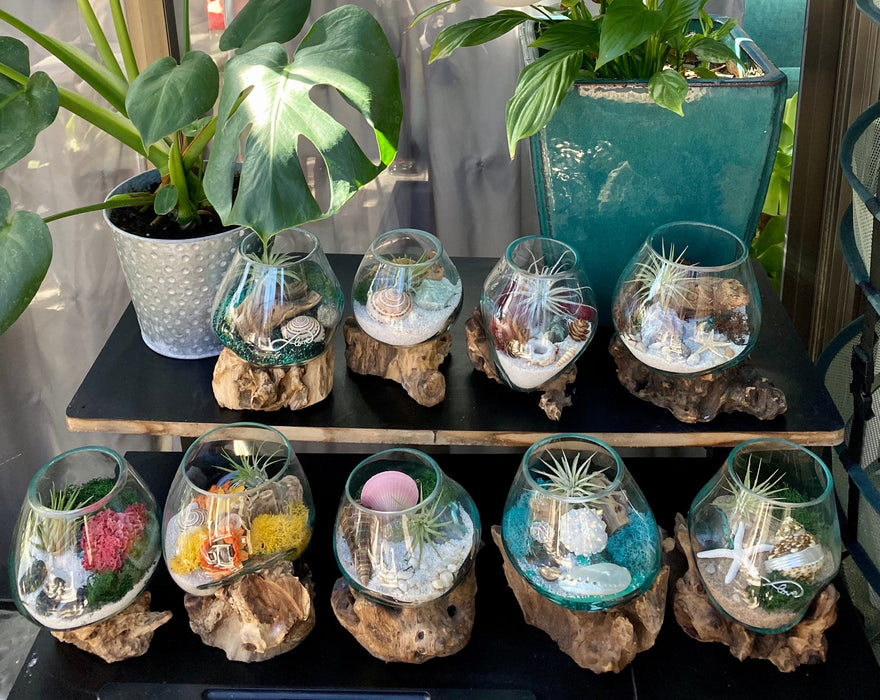 Mystic Forest Air Plant Terrarium - Hand Blown Glass on Gamal Wood with Garnet Quartz, Echinops, and Cholla Wood - 6×6" for Any Occasion
by PortDr
"Mystic Forest" Air Plant DIY Terrarium
Bring the serenity of the beach into your home with our "Mystic Forest" air plant DIY terrarium. Designed by Port Dr. and hand-crafted by skilled Bali artisans, each terrarium includes a unique combination of air plants or flowers, shells, rocks and crystals, driftwood, pebbles, and preserved moss.
Our pieces are designed to bring nature indoors and create a relaxing beach ambience. Each display is unique and one-of-a-kind, so you can be sure you're getting a truly special piece. It's perfect for gifts and easy to care for, so you can enjoy the laid-back beach vibe year-round.
INCLUDES:
1 Hand blown glass melted over gamal wood set
1 Air plant - Shape and size vary
1 Dried Echinops Globe Thistle
1 Garnet rough specimen
1 Light purple quartz unpolished
1 Cholla wood piece
Black sand
Green moss
Assembly and care instruction card
SPECIFICATIONS:
• Approximate Opening Diameter: 2-3"
• Approximate Size: 6wx6h" (Width and height may vary between 1-2 inches)
DISCLAIMER:
Each glass and wood piece vary in shape. The display shown, is one of many variations we carry in stock. Bubbles and/or ripples, and minor imperfections are a normal result of the hand blown glass process.
100% Handcrafted
100% Nature Inspired
100% Made with Love