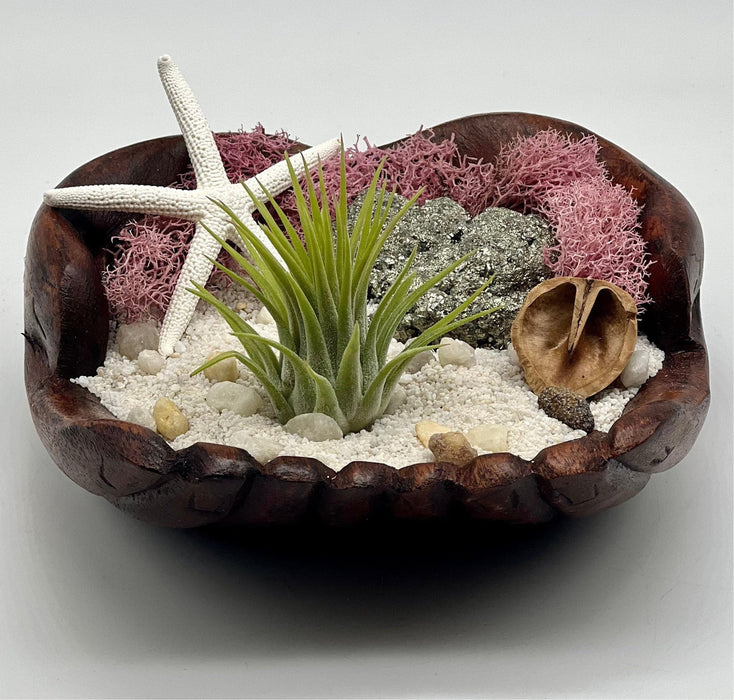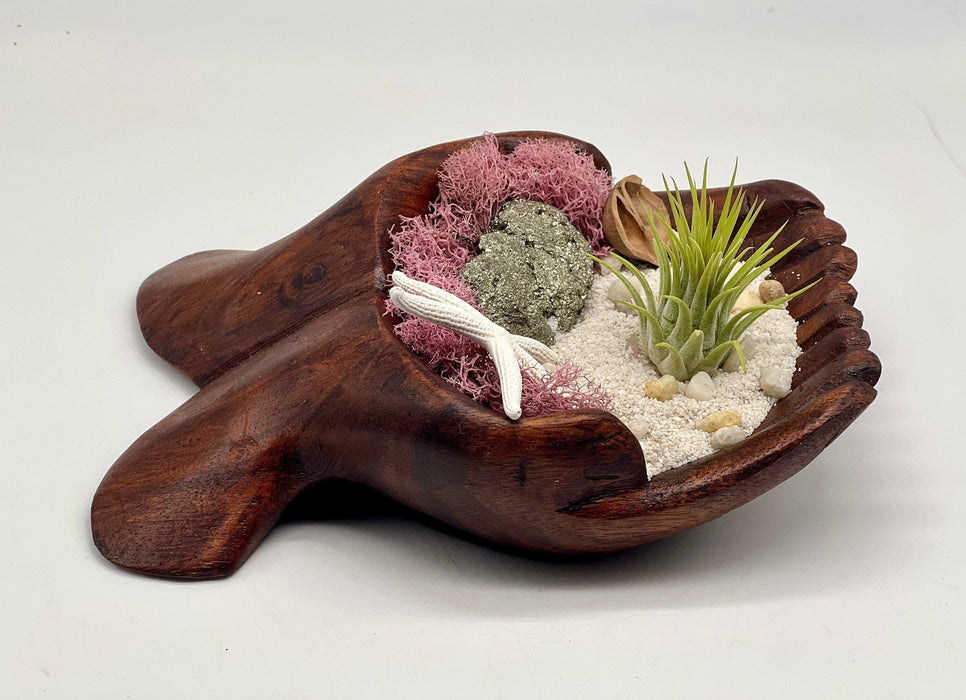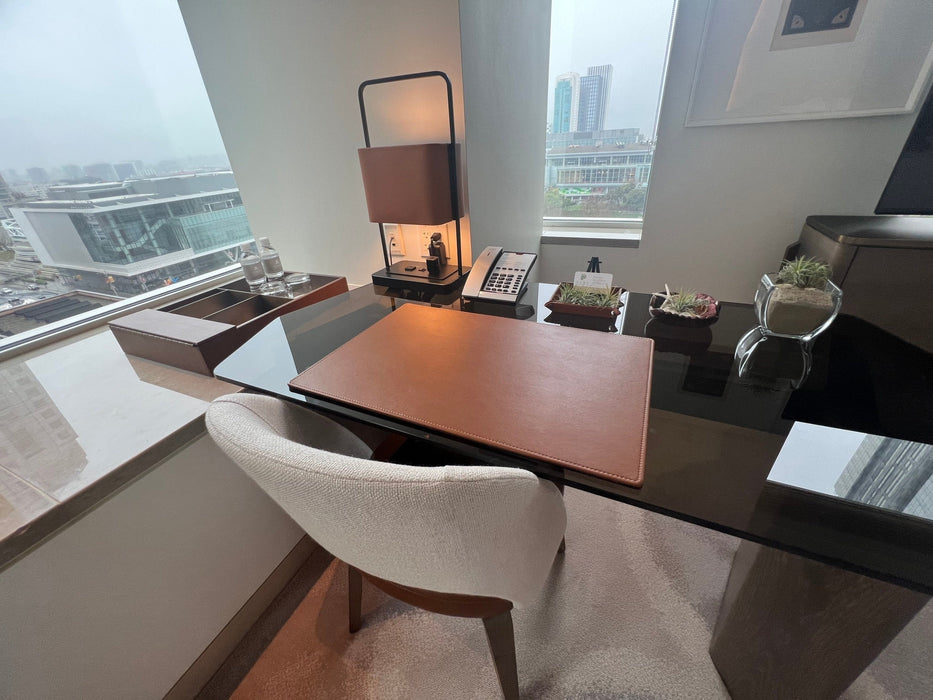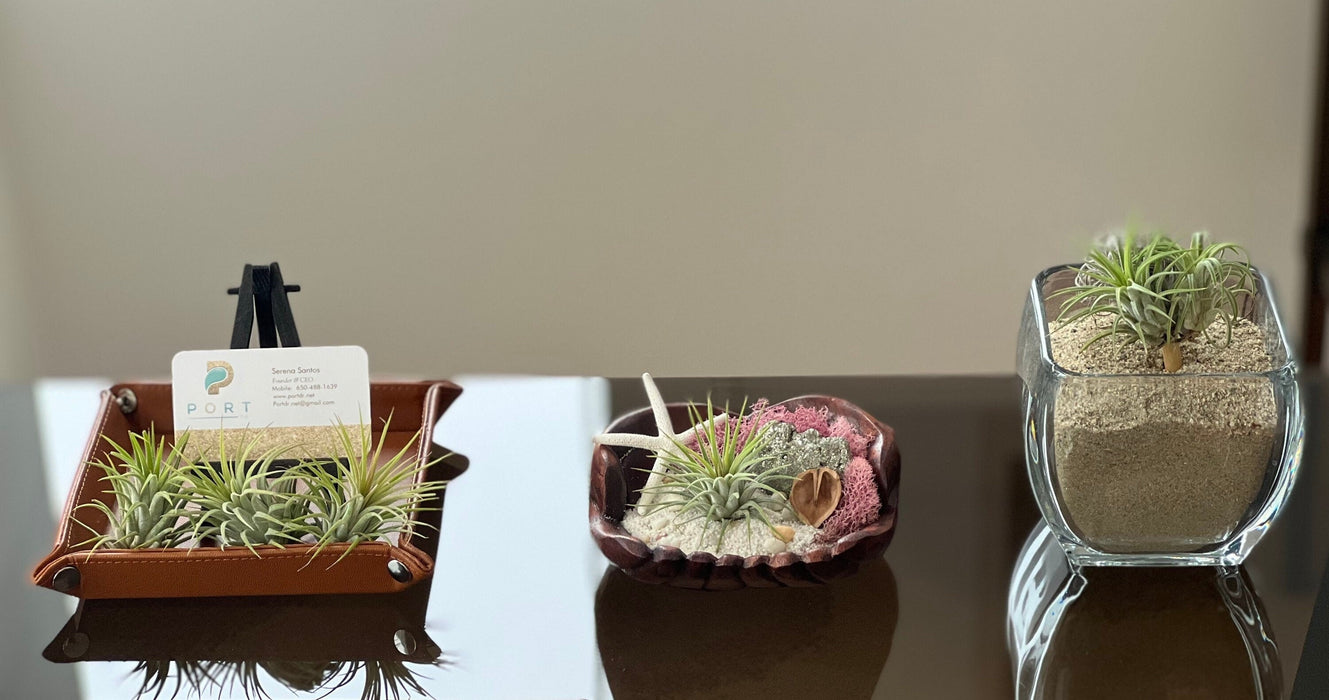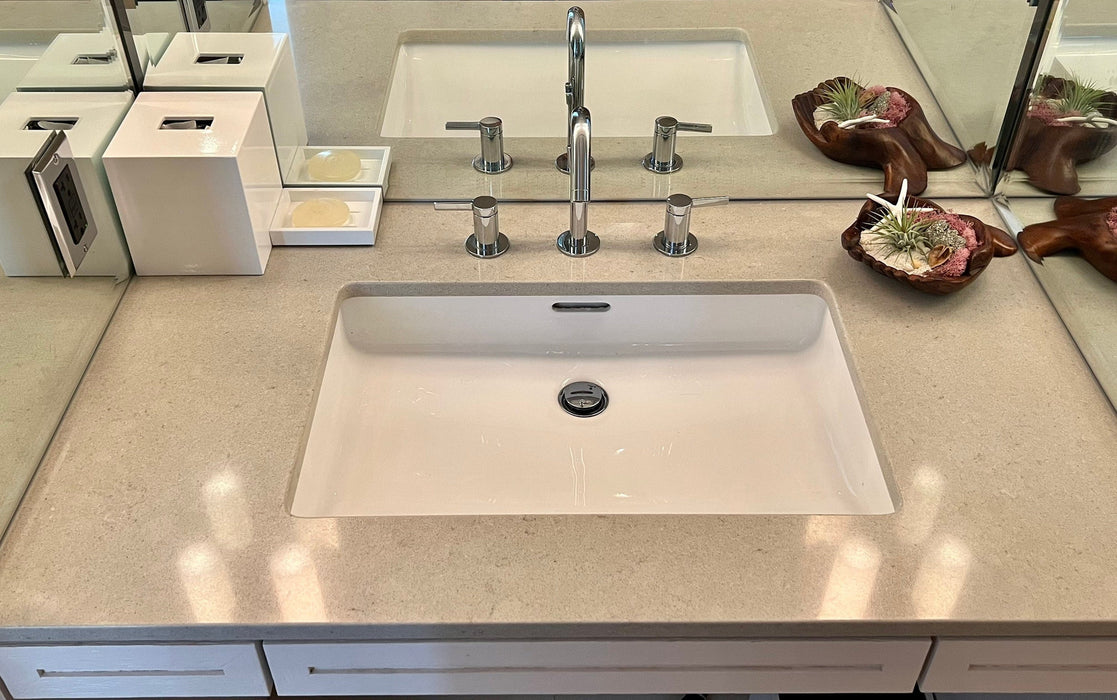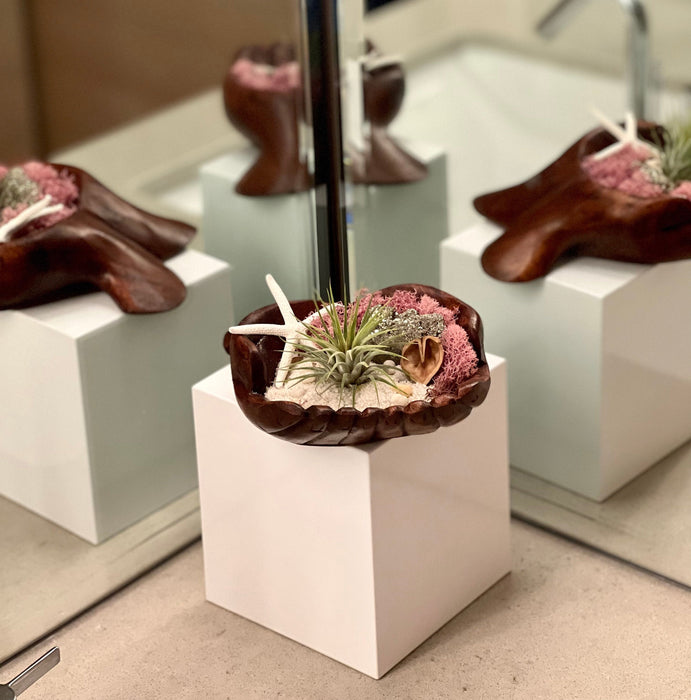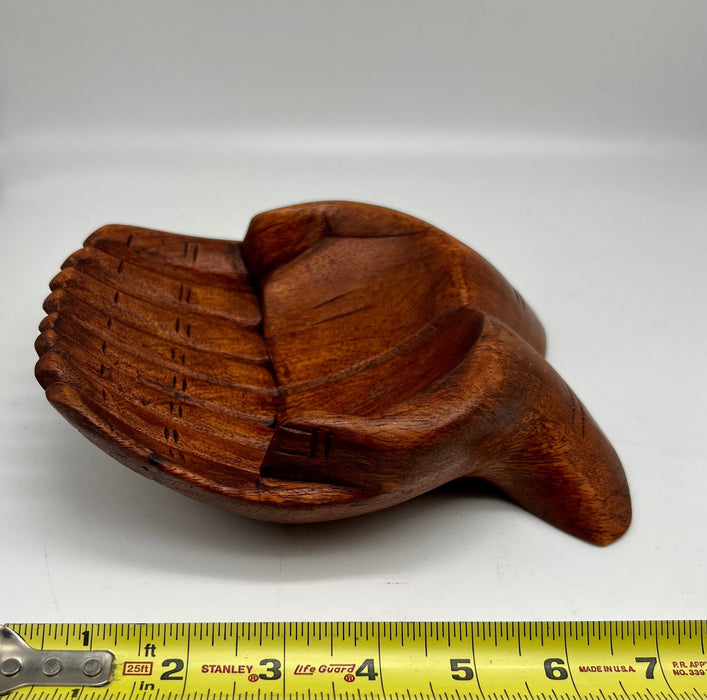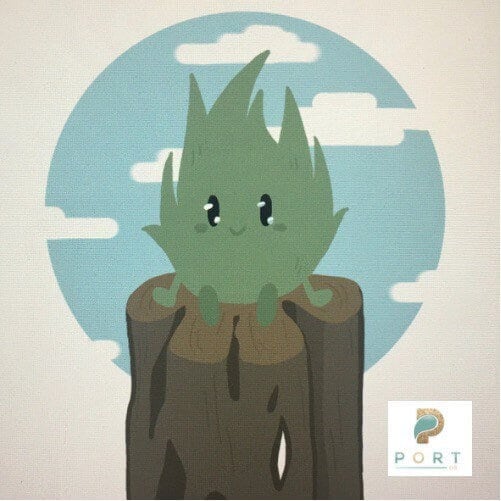 Relaxation Beach Decor Gift for Any Occasion! Includes Air Plant DIY Kit with Heart Nutshell, Pyrite Gold Stone, Starfish and More!
Enhance relaxation in your space with our hand-carved Beach Decor Air Plant DIY Kit. Create a calm and laid-back atmosphere as you customize your own beach-inspired decor.
Indoor Styling with Nature! It's a Lifestyle.
Approximate Dimensions:
2 Height
5 Width
7.5 Long
INCLUDES:
Air Plant
Pyrite Gold Crystal
Starfish
Heart Nutshell
Pebbles
Pink Preserved Moss
White Sand
******May vary by .5 inch******
100% Natural Wood
100% Nature Inspired
100% Made with Love