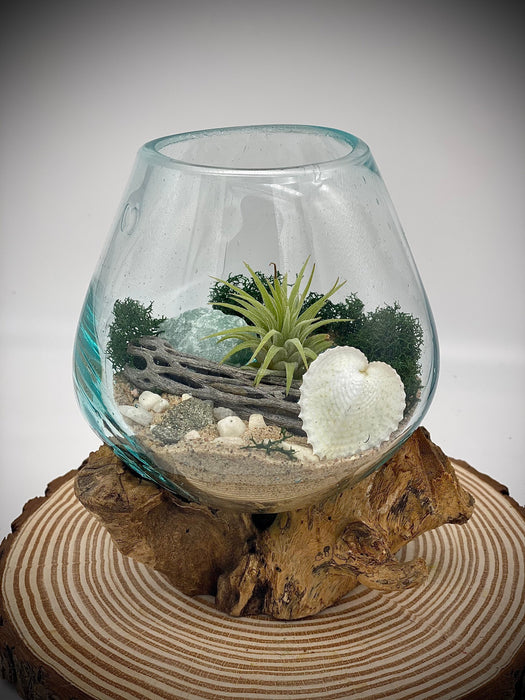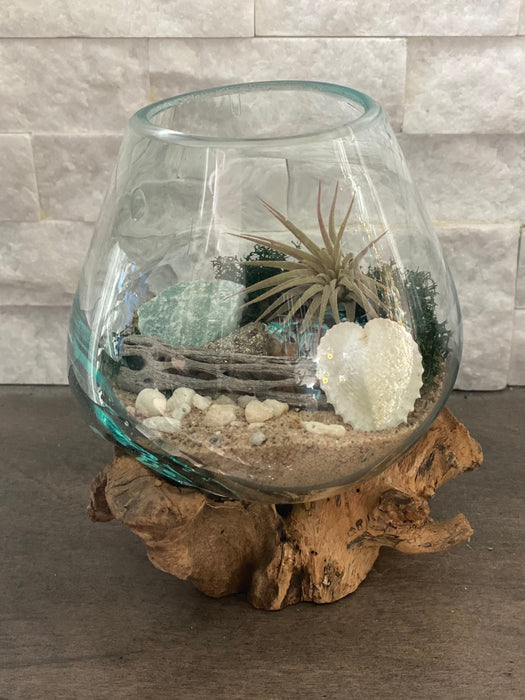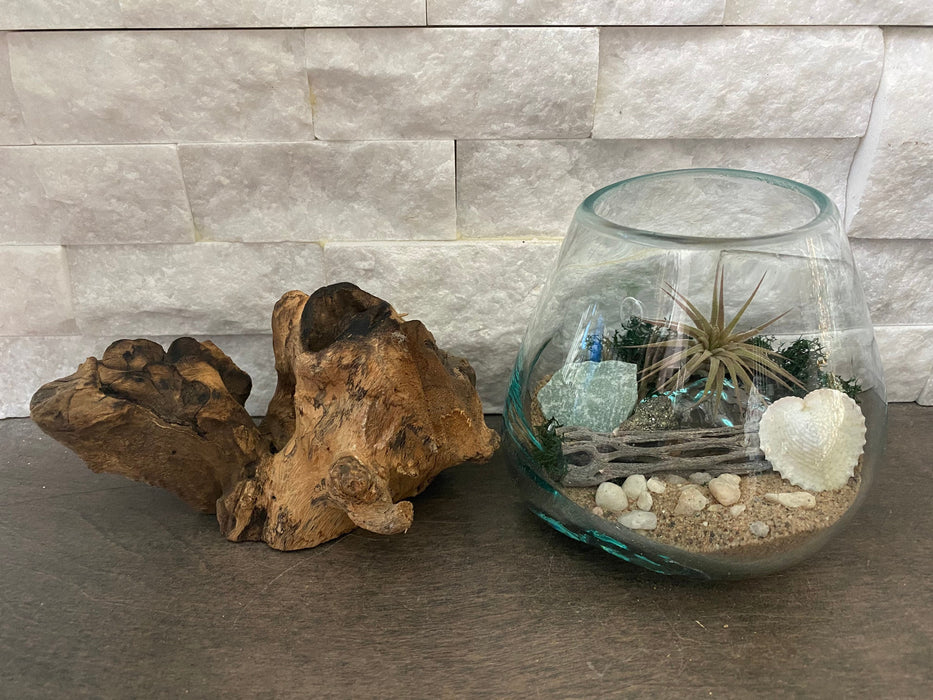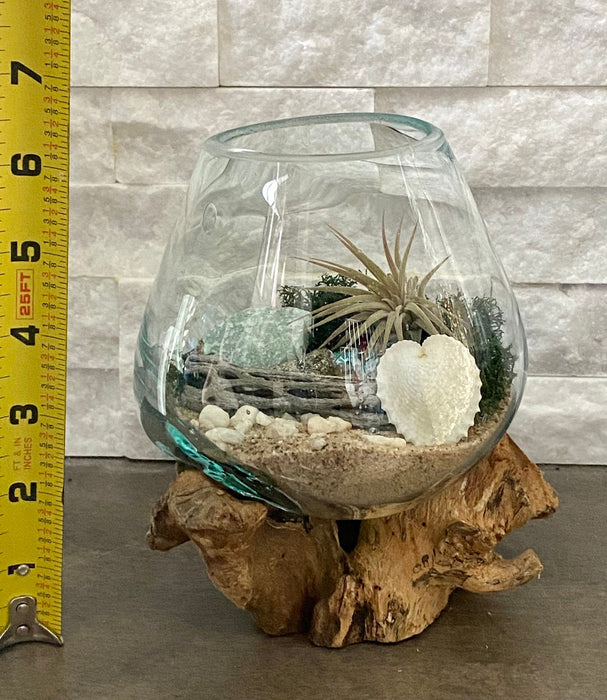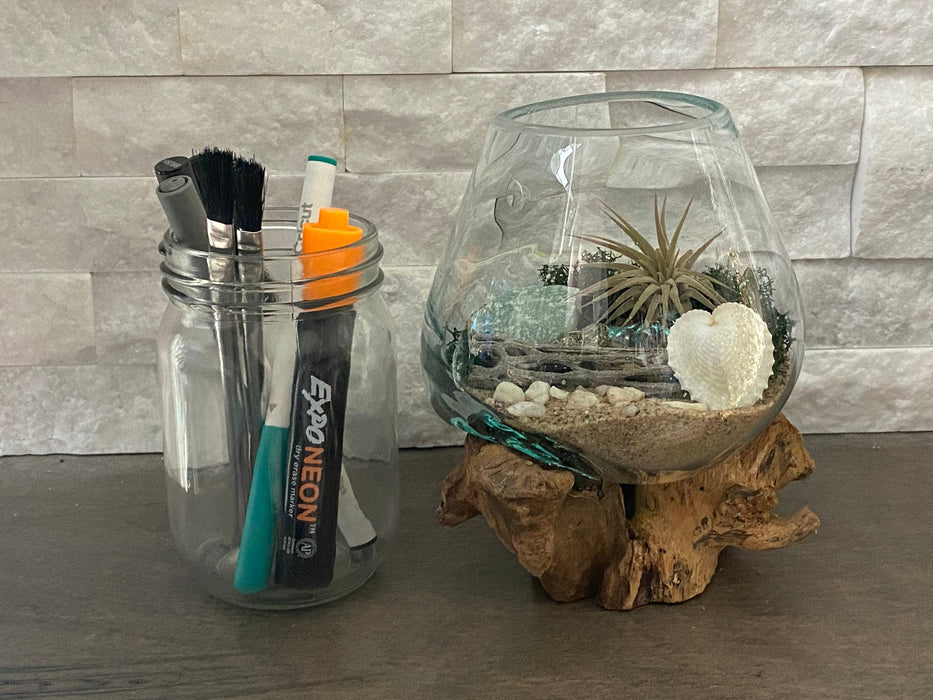 A Plant Lover Gift! Hand Blown Glass Home Decor for Plant Lovers with a Nature-Inspired Twist
by Port Dr
"My Heart "Shell" be with you!" Air Plant Terrarium DIY Kit
A Plant Lover Gift! Hand blown glass melted over gamal wood, A beach themed coastal home decor designed with a variety of natures finest creations.
This plant desk decor, was created to bring nature indoors, with a beach serenity ambience.
Each display is unique and one of a kind, no two are the same.
TERRARIUM KIT INCLUDES:
• 1 Hand blown glass melted over gamal wood set
• 1 Air plant - Shape and size vary
• 1 White heart cockle shell
• 1 Green aventurine crystal/rock
• 1 Cholla wood piece
• 1 Pyrite fools gold crystal/rock
• Pebbles
• Sand - Brown
• Preserved moss - Green
• Assembly and care instruction card
SPECIFICATIONS:
• Approximate Opening Diameter: 3-4 inches
• Approximate Size: 6wx6h" (Width and height may vary between 1-2 inches)
DISLCAIMER:
Each glass and wood piece vary in shape. The display shown, is one of many variations we carry in stock. Bubbles and/or ripples, and minor imperfections are a normal result of the hand blown glass process.

100% Handcrafted
100% Nature Inspired
100% Made with Love