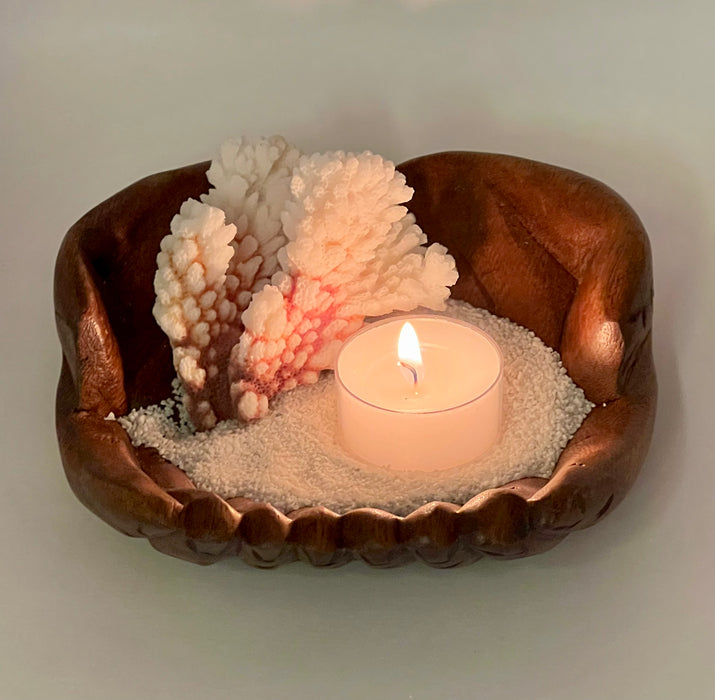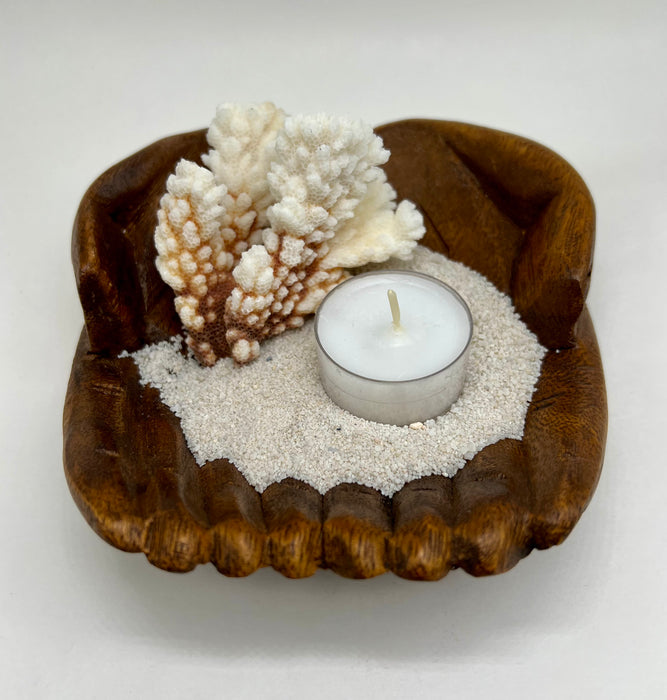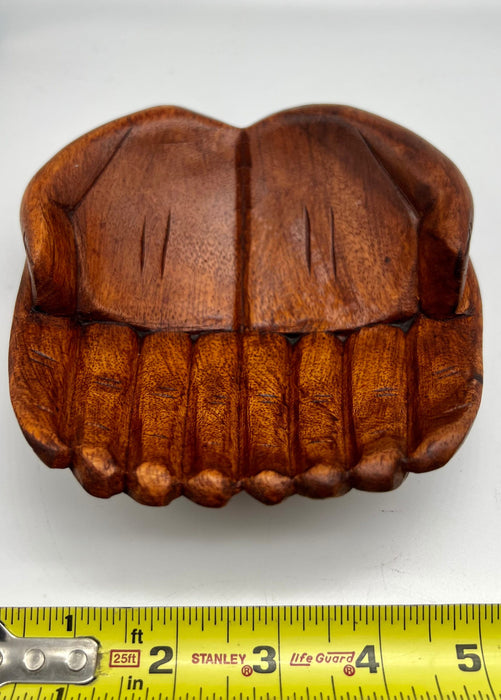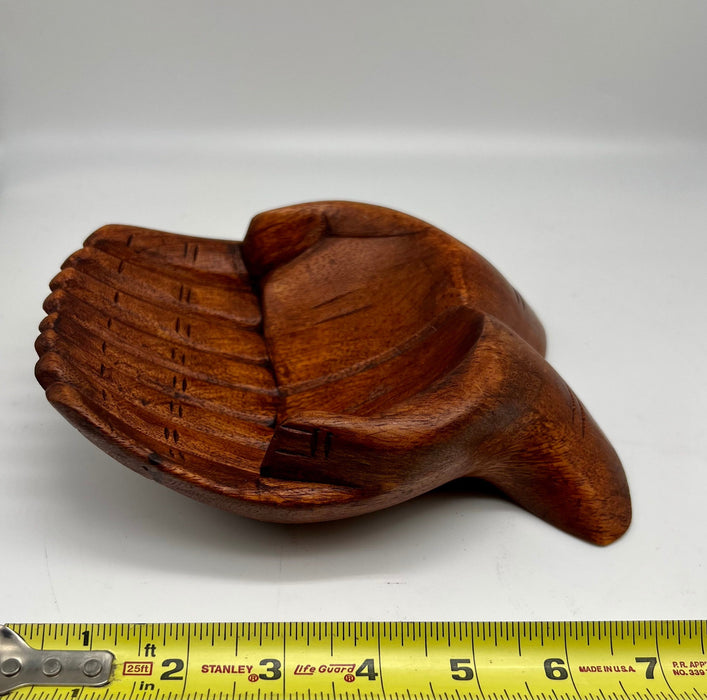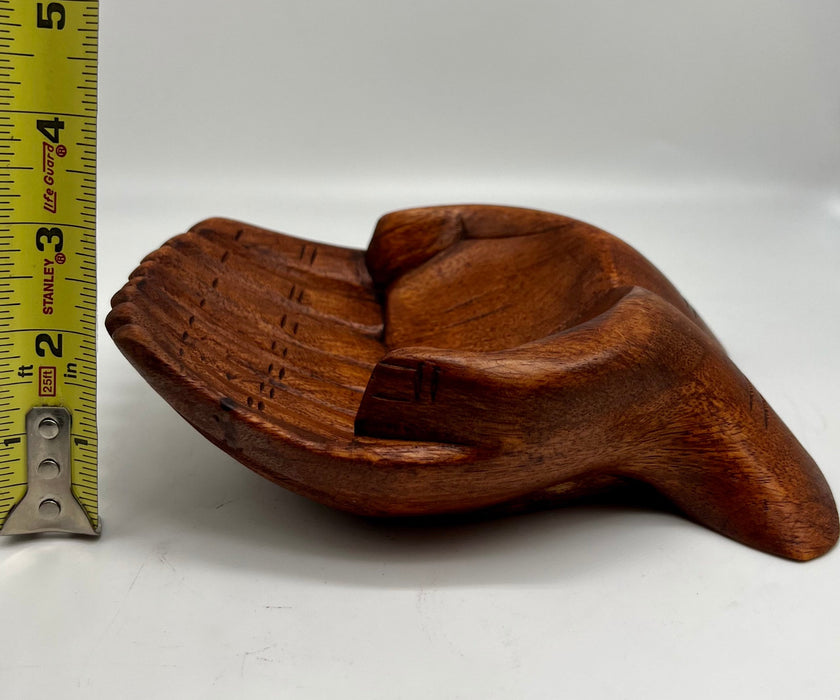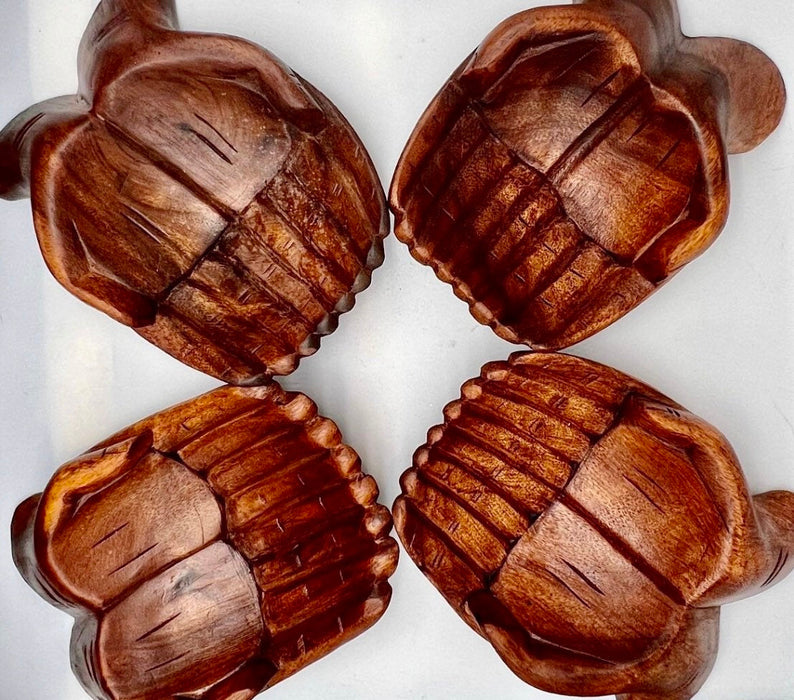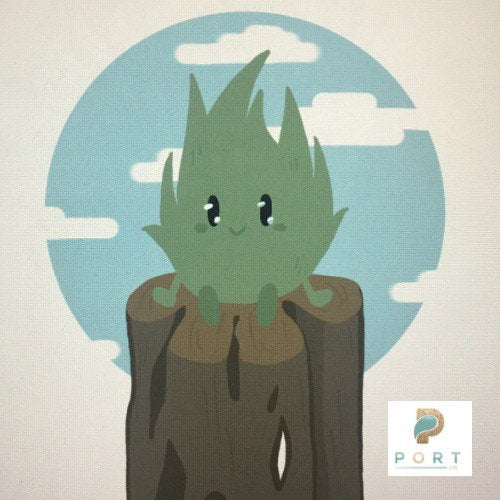 Coral Glow: Handmade Tea-Light Candle Holder with White Sand and a Beautiful Seaside Coral Piece - Illuminate Your Space with Stunning Home Beach Decor Accent
by Port Dr
Create a serene atmosphere in your home with the Coral Glow Tea-Light Candle Holder.
Handmade with care, this charming decor accent features a beautiful seaside coral piece surrounded by white sand. When lit, the soft flickering candlelight casts an enchanting glow, highlighting the intricate details of the coral.
Add a touch of beach-inspired elegance to any room and unwind in the soothing ambiance it provides. The Coral Glow Tea-Light Candle Holder is a simple yet stunning addition to your home decor, bringing the tranquil beauty of the ocean right into your space.

Indoor Styling with Nature! It's a Lifestyle.

Approximate Dimensions:

2" Height
5" Width
7.5" Long

INCLUDES:
Hand Carved Wood Hands
1 Tea Candle (Non-Scented)
2-3" Coral Piece
White Sand 

For other designs, please go to www.portdr.etsy.com

***May vary by .5 inch***
***100% Handmade***

Also makes for a great hand made gift for any occasion!

100% Natural Wood
100% Nature Inspired
100% Made with Love