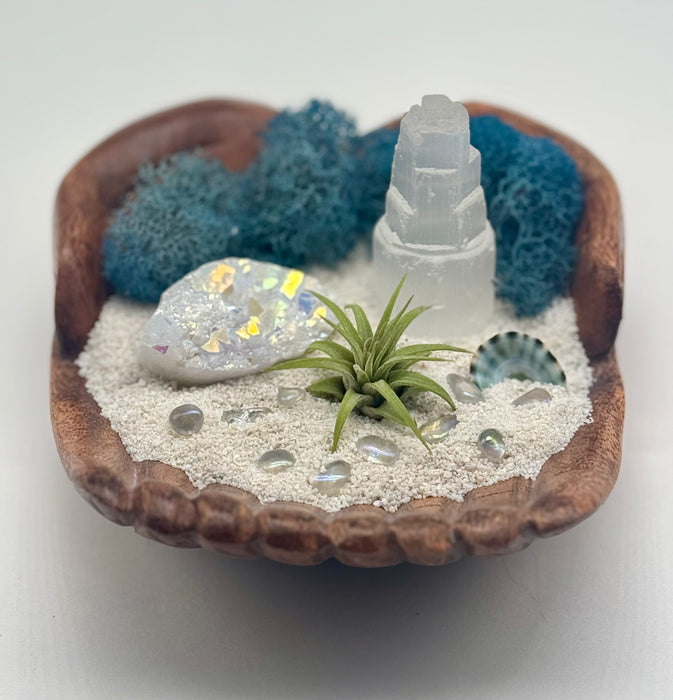 Coastal-Inspired Hand-Carved Wood Air Plant Holder Set with Amazonite Tower, Pyrite Gold Crystal, Preserved Moss, Sand and Pebbles
by Port Dr
Step into a world where the beach meets
botanical beauty with our stunning Hand-
Carved Wood Air Plant Holder Set!
Embrace the soothing vibes of the coast!
Imagine the gentle sway of an Amazonite
Tower, reminiscent of ocean waves
crashing on the shore. Add a sprinkling of Pyrite Gold Crystal for a touch of sun-
kissed glamour, sparkling like hidden
treasures!
Approximate Dimensions:
2" Height
5" Width
7.5" Long
INCLUDES:
Hand-Carved Wood Hand Set
Air Plant
Amazonite Tower
Pyrite Gold Crystal
Pebbles
Turquoise Preserved Moss
Brown Sand
Care Instructions
100% Natural Hand Carved Wood
100% Nature Inspired
100% Made with Love