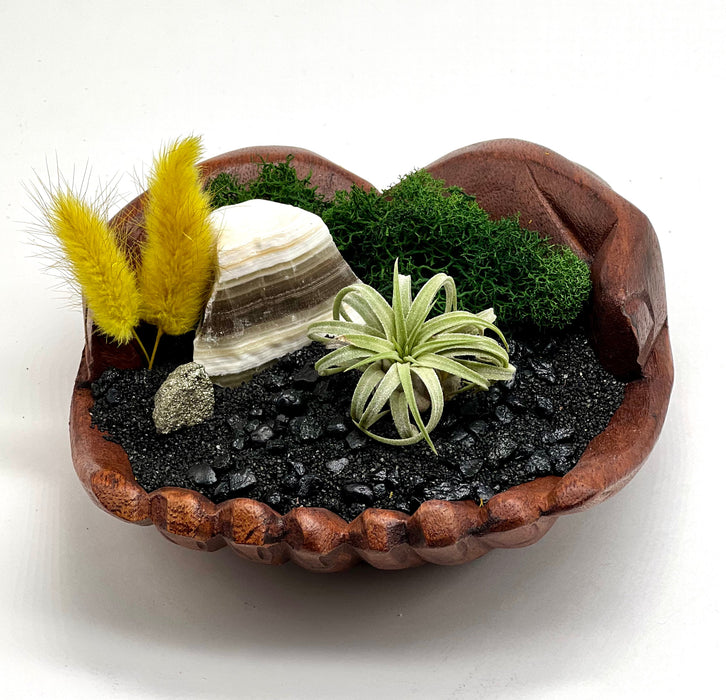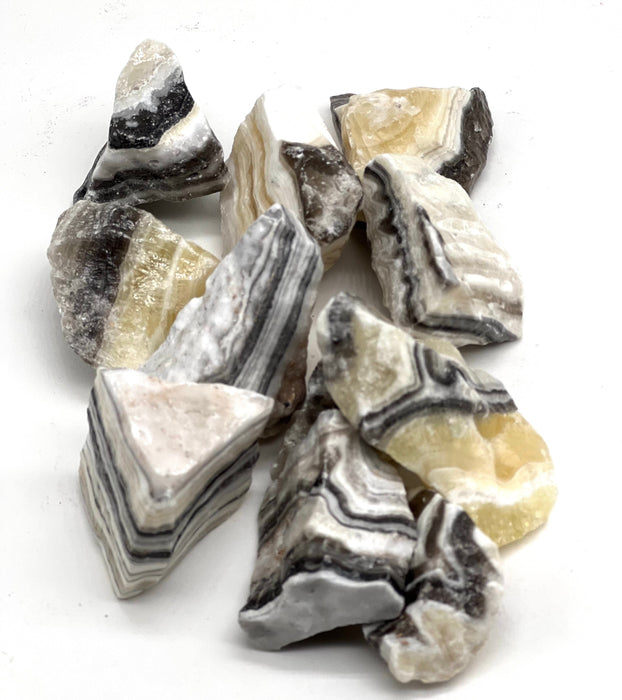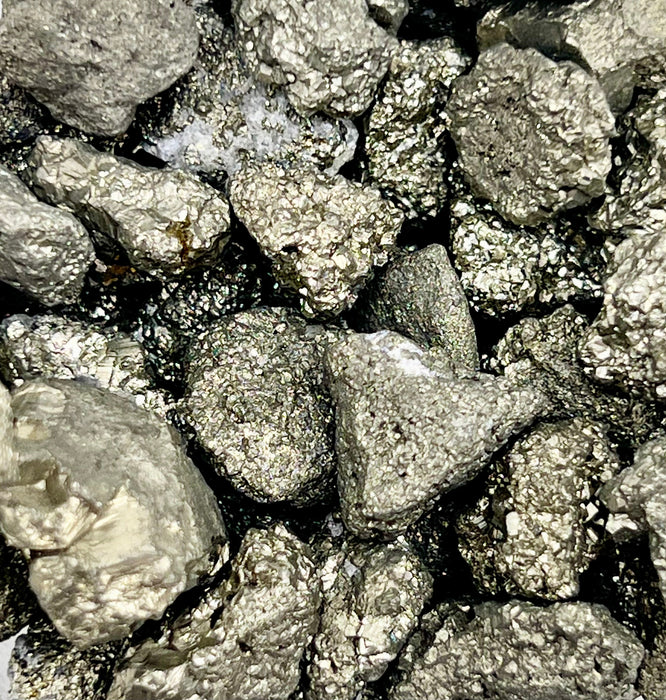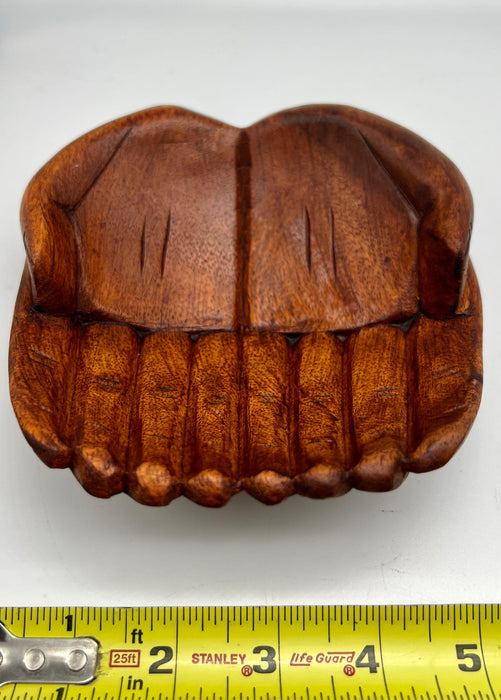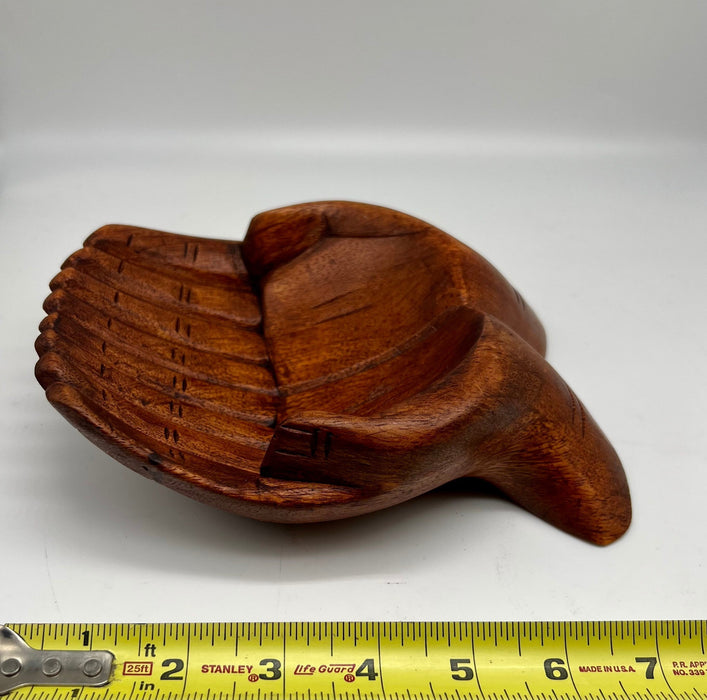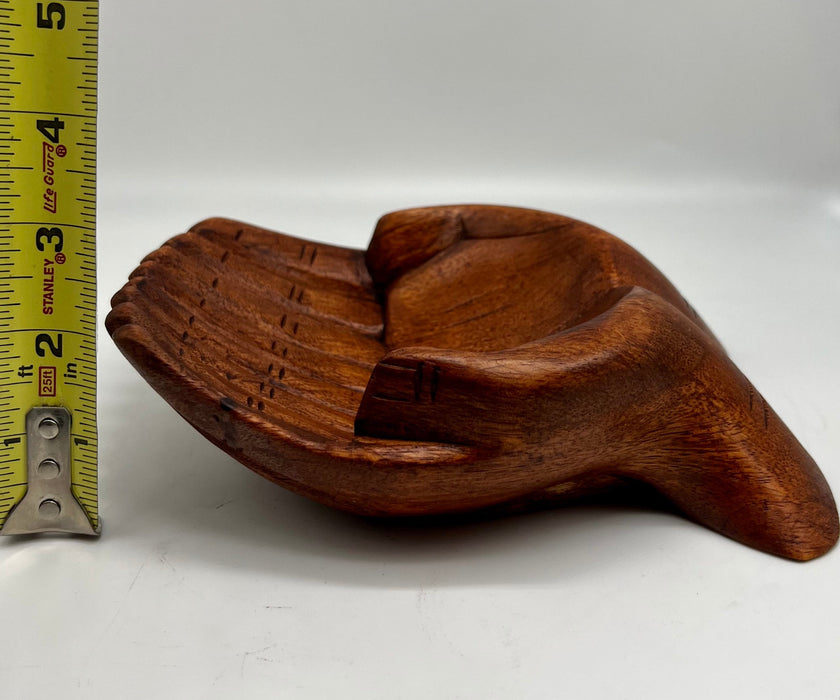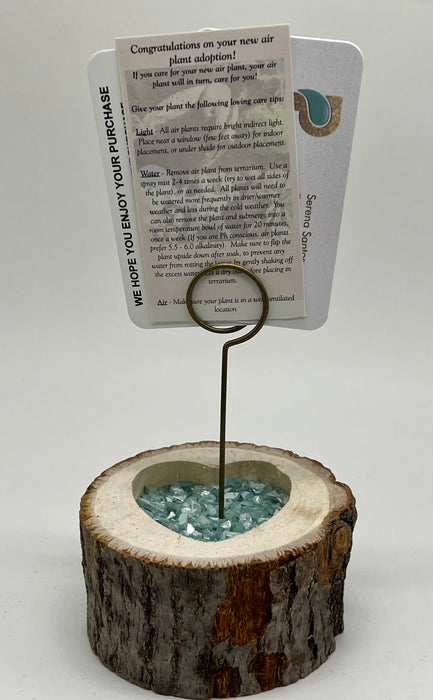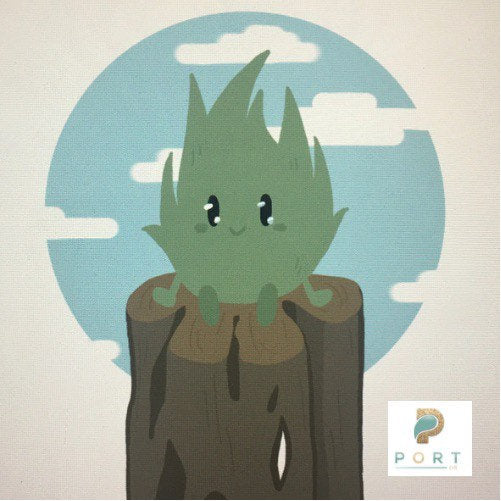 Black and Yellow Beach Air Plant Display with Zebra Calcite, Gold Pyrite, & Dried Foxtail
by Port Dr
Add a touch of coastal beauty to your space with this Black and Yellow Beach Air Plant Display.
This captivating arrangement features a green air plant accented by hints of vibrant yellow, zebra calcite, gold pyrite, and dried foxtail.
Easy to care for, these low-maintenance plants are perfect for all plant enthusiasts. Create a tranquil coastal oasis in any room or surprise someone with the gift of natural beauty.
Elevate your space with this visually stunning and down-to-earth decor piece.
Approximate Dimensions:
2" Height
5" Width
7.5" Long
INCLUDES:
Hand-Carved Wood Hand 
Air Plant Zebra Calcite Stone
Small Pyrite Crystal
Yellow Dried Foxtail x 2
Green Preserved Moss
Pebbles
Black Sand
Care Instructions
100% Natural Hand Carved Wood
100% Nature Inspired
100% Made with Love