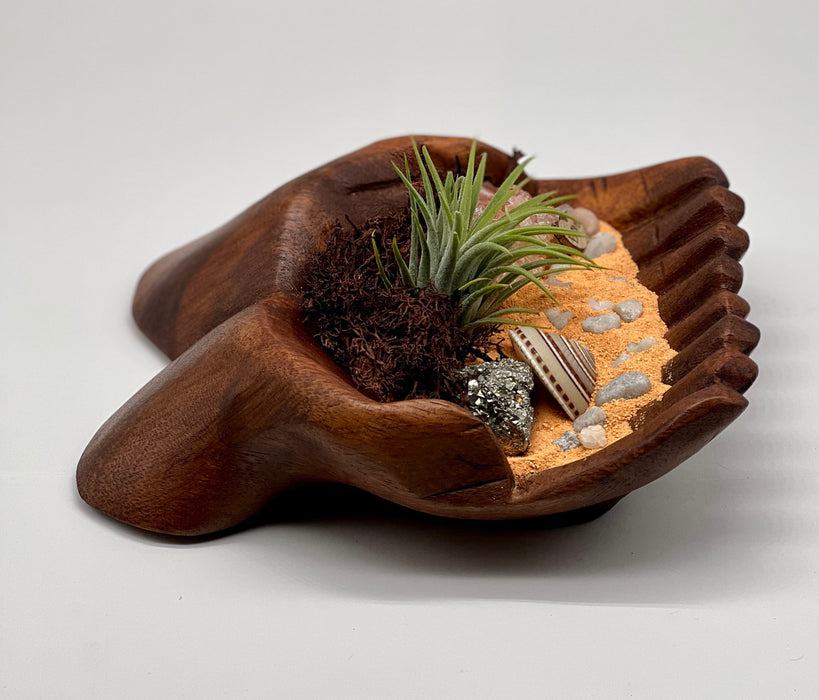 Beachy Air Plant Holder - Orange Pebble Beach with Pyrite Gold, Shell, and Red Calcite!
Elevate your space with the Beachy Air Plant Holder in orange pebble beach design. Featuring pyrite gold accents, seashell details, and vibrant red calcite crystals.
This air plant holder is a stunning display piece that adds beauty and positive energy to any space.
Perfect for plant enthusiasts and beach lovers, creating a serene and tranquil atmosphere wherever it's placed.
Indoor Styling with Nature! It's a Lifestyle.
Approximate Dimensions:
2" Height
5" Width
7.5" Long
INCLUDES:
Air Plant
Pyrite Gold Crystal
Sundial Seashell
Red Calcite Stone
Wood Love Chip
Pebbles
Brown Preserved Moss
Orange Sand

***May vary by .5 inch***
***100% Handmade***
Also makes for a great hand made gift for any occasion!
100% Natural Hand Carved Wood
100% Nature Inspired
100% Made with Love