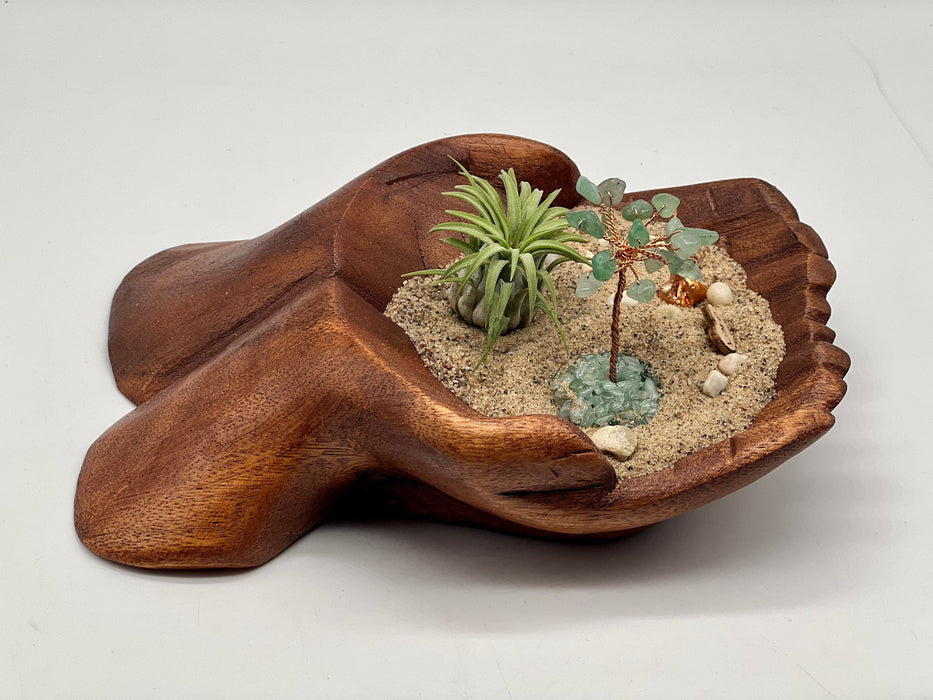 Hand-Carved Beach Decor, Wood-Carved Loving Hands with Air Plant DIY Kit, Tranquility Vibe - Perfect for Home or Office Decor
by Port Dr
Our Hand Carved Beach Decor, Wood Carved Loving Hands with Air Plant DIY Kit, exudes a tranquil ambience that will bring peace and relaxation to any space.
The DIY kit comes with a beautifully crafted set of wooden hands which represent the calm and loving nature of the ocean, while the Aventurine mini tree symbolizes abundance, prosperity, and emotional calmness. The copper sculpture is handcrafted to add artistic beauty, while the pebbles, love chip and brown sand complement the overall aesthetic.
Approximate Dimensions:
2" Height
5" Width
7.5" Long
INCLUDES:
Air Plant
Aventurine Mini Tree
Copper Sculpture
Pebbles
Love Chip
Brown Sand
***May vary by .5 inch***
***100% Handmade***
Also makes for a great hand made gift for any occasion!
100% Natural Wood
100% Nature Inspired
100% Made with Love