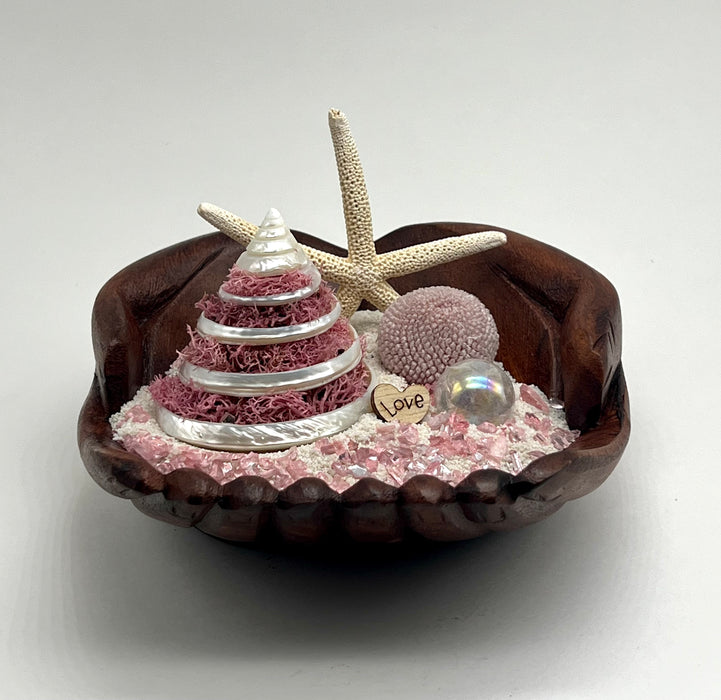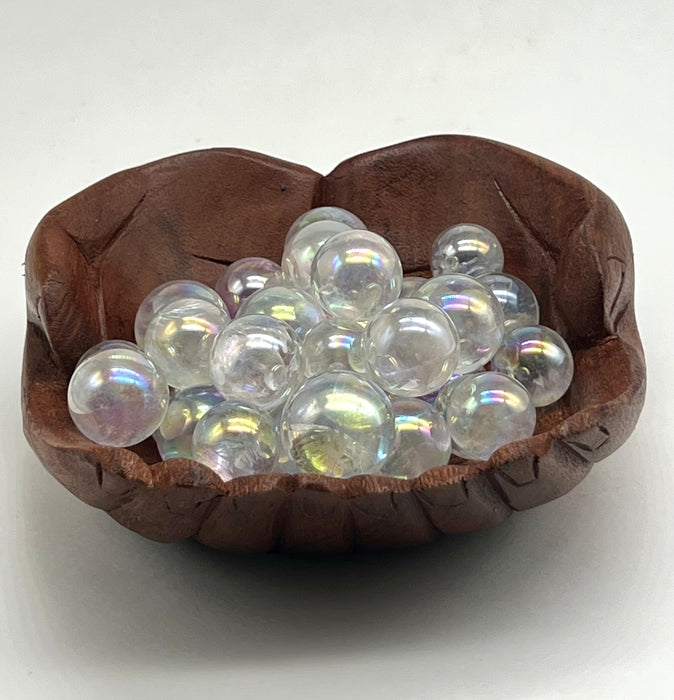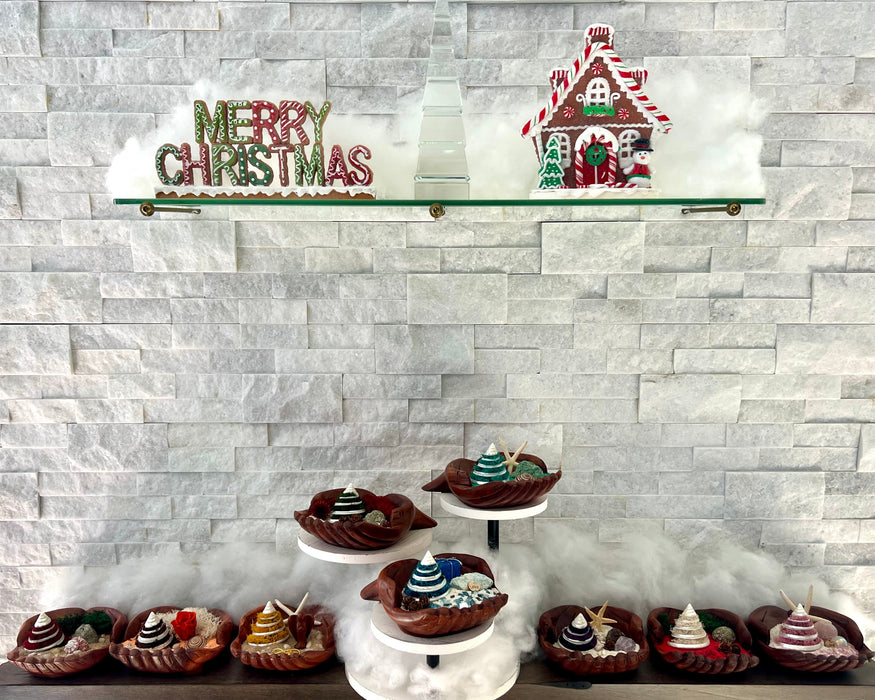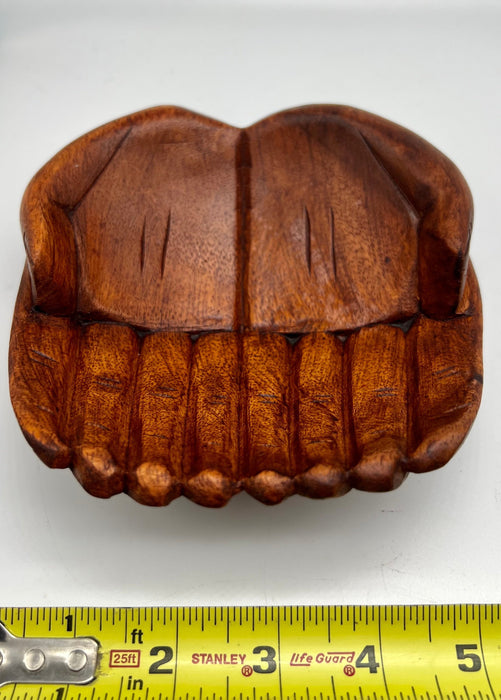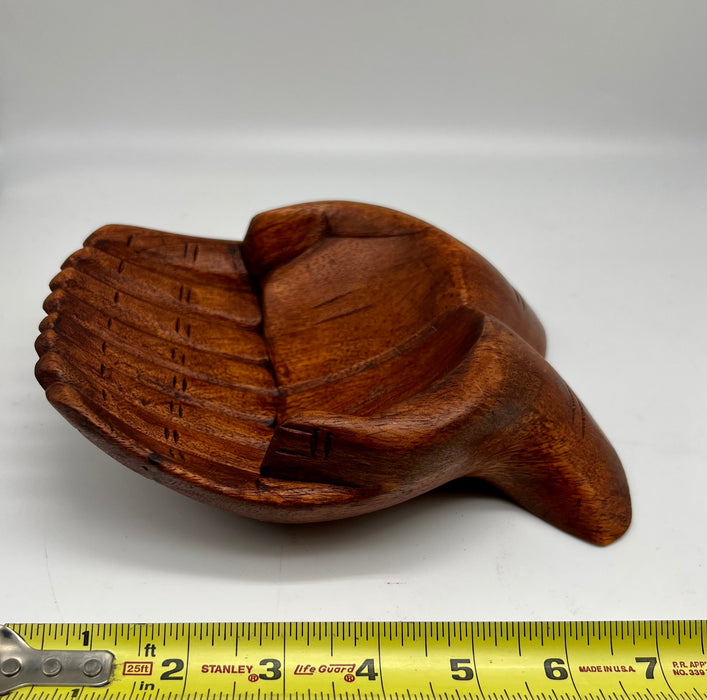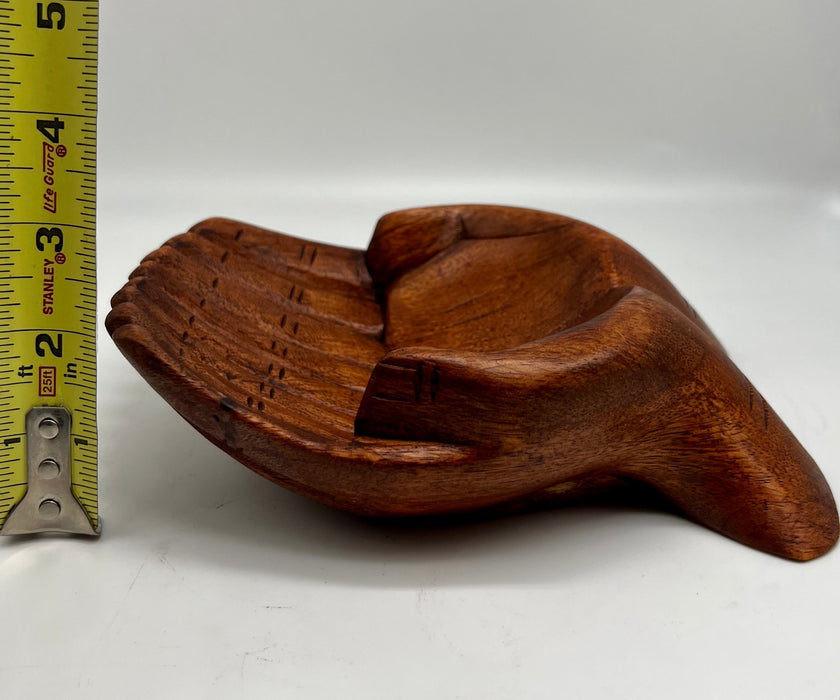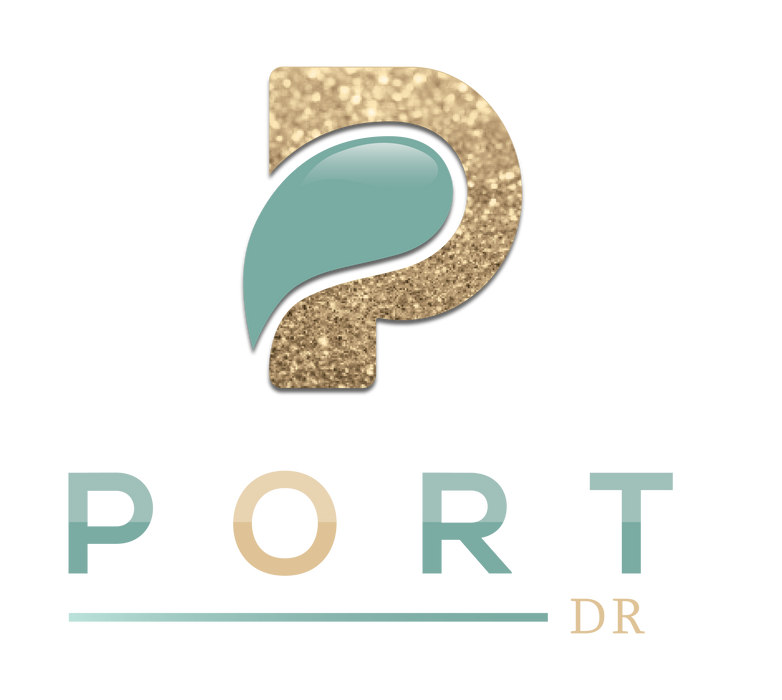 DIY Hand-Carved Wood Hands Bowl with Pink Christmas Spiral Shell Tree, Angel Aura Sphere, Starfish and More
Embodying a cozy coastal ambiance, this special Christmas Edition radiates a warm beach vibe with its intricate design. At its heart, you'll find an iridescent cut spiral shell, which cradles preserved moss artfully arranged to resemble a charming Christmas tree.
This hand-carved wood bowl is a unique and decorative piece perfect for the holiday season, bringing a touch of the seaside to your Christmas decor.
Approximate Dimensions:
Height: 2 inches
Width: 5 inches
Length: 7.5 inches
What's Included:
Hand-Carved Wood Hands Bowl
Pearlized Cut Spiral Shell with Pink Preserved Moss within
Angel Aura Sphere
Dried Pink Billy Button
Starfish
Pink Glass Pieces
Mini Wood Love Charm
White Sand
DIY Instructions
Please note: Dimensions may vary by up to 0.5 inches due to the handcrafted nature of this item.
Experience the beauty of:
100% Natural Wood
100% Nature Inspired
100% Made with Love